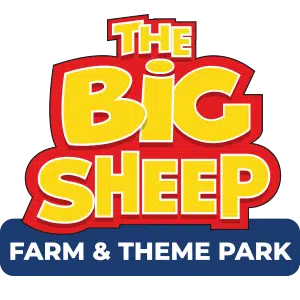 Are you ready for BIG fun and BIG smiles this winter?
At The Big Sheep, North Devon's top family attraction, you can stay warm and have a brilliant day out in EWEtopia, our large indoor play area and sensory room! It's winter fun for the whole family!
And we're still open for Birthday Parties that will give you memories to treasure forever.
A perfect day out for the whole family from toddlers to grandparents!
What's On in Winter!
We have one of the South West's largest indoor playgrounds… EWEtopia! Perfect for some Winter Fun!
LOTS TO ENJOY!
• Ball Pits
• Rope Bridges
• Climbing Areas
• The Snake Slide
• The Magic Carpet Slide
Suitable for any age group, including Mums and Dads, Grans and Grandads!! Grown-ups can be BIG kids again and join in the fun by playing on the indoor play equipment or they can relax with a coffee in the seating area and restaurant whilst the children let off some steam.
We are now offering EXCLUSIVE HIRE of our indoor play area Ewetopia for a Birthday Party 'Ewe'll' never forget!
Covid Information
What have we done to keep you safe? 
Our staff have been working hard getting our site ready for your safety. Here are some of the new measures we've set up.
Hand sanitiser units accessible around the park.
A new cleaning system using a cleaner proven to kill the Coronavirus.
Online booking only to restrict capacity and stop overcrowding.
Our new visitor charter so you know what we expect when you arrive.
A brand-new outdoor stage and safe social space with grass bubbles spaced 2 metres apart.
Spaced seating including a giant open sided marquee.
VIEW our Visitors Guide to Covid safety here