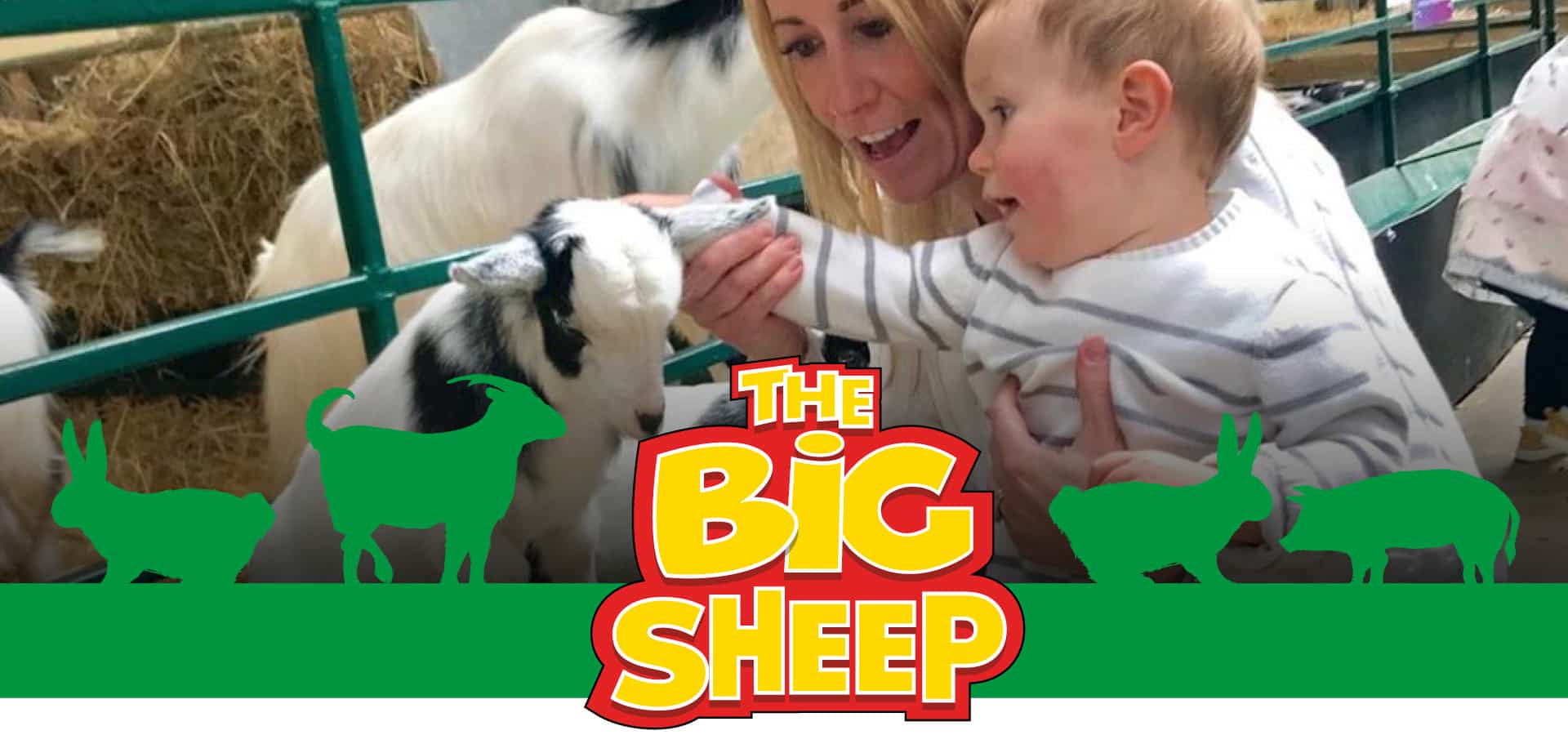 BIG love and BIG cuddles await when you meet The Big Sheep farm animals. Get up close and personal with our friendly farm animals when you visit our petting farm! It's a wonderful chance for children to be able to cuddle a puppy, meet a newborn lamb, see day old chicks, stroke a kid goat and more at our petting farm!
PLEASE NOTE
From now until 9th February 2024 we will only have soft play open in EWEtopia.  Our Animal Barn, various rides, Hilarious Shows and Lambing Live will resume in February Half Term School Holidays.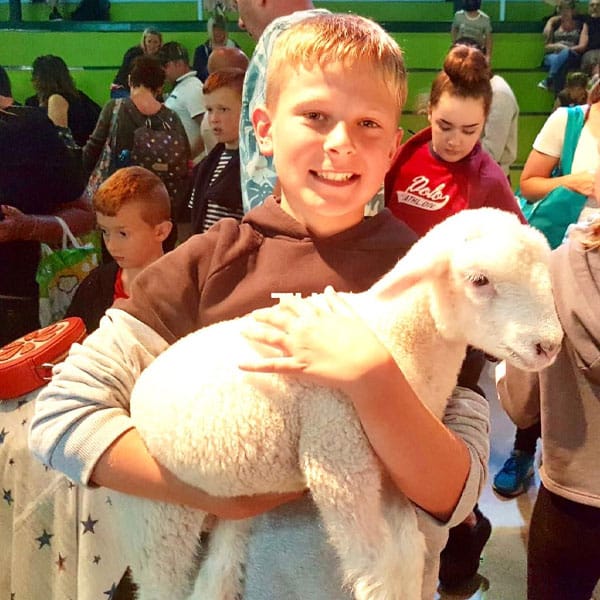 "throughout the year WE often HAVE cute and cuddly baby animals being born"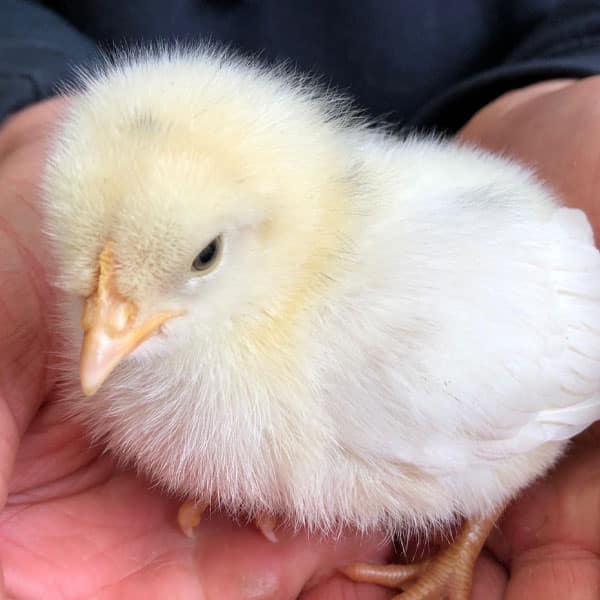 The BIG Sheep is an amazing, thrilling day out BUT, did you know, it's also a working farm?
Throughout the year there are cute and cuddly baby animals being born for you and the family to come and say hello to. You can even feed them. It's the perfect way to sample Devon farming life at our petting farm and have a fun day out with all the family!
We lamb throughout the year, and you might even get to witness the magic of a real life birth when you visit our Nursery Barn. Make sure to keep checking in on our Lambcam.
During the summer season there's plenty to do! You can visit our Lamb Feeding Show and children of all ages, even the adults!, can help us by bottle feeding the lambs their lunchtime and evening bottles.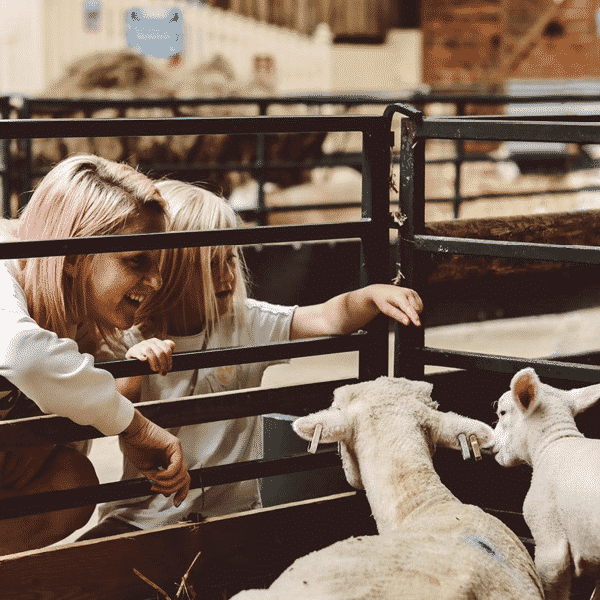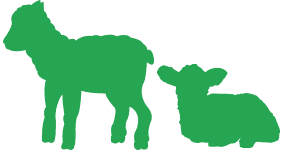 Newborn Lambs At Halloween
Have you ever seen a new born lamb? Well you could at our maternity unit!
We lamb all year round so any visit could be even more magical for you.
Check our Lambcam before your visit!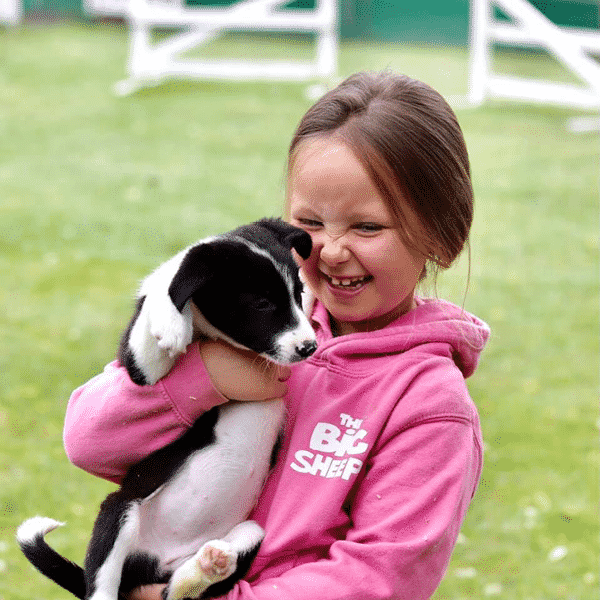 Awww! We also have litters of our pure bred collies throughout the year. They are gorgeous fluffy puppies that love meeting our visitors at our petting farm. Even the staff go all gooey with them! They are all bred to be working dogs and each dog has a role, helping the shepherds run the farm or helping out with the demonstrations and shows.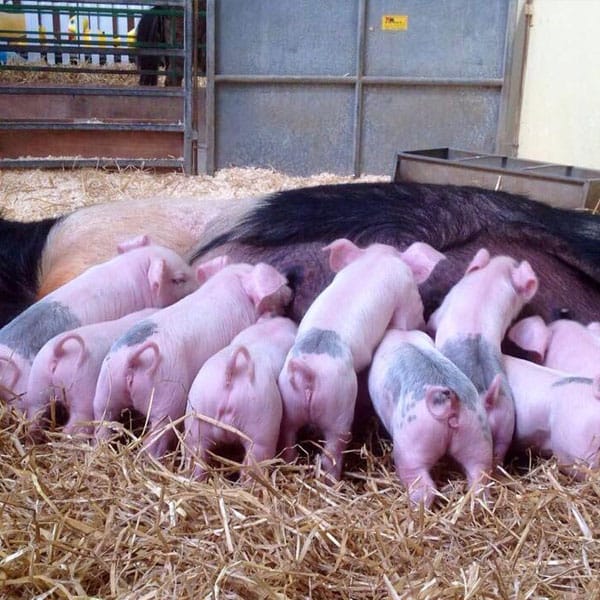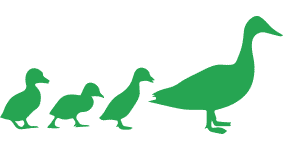 Piglets, Goats, Ducklings and More
You'll make lots of new friends in the animal barn. Come along to visit our petting farm and you can get up and close with all of our friendly animals. Throughout the year we have piglets, pygmy goats, puppies, lambs, rabbits, guinea pigs, chicks and ducklings. You'll also find our sheep maternity pen with ewes and lambs. Don't forget to visit our shows to get the chance to bottle feed the lambs in our petting farm.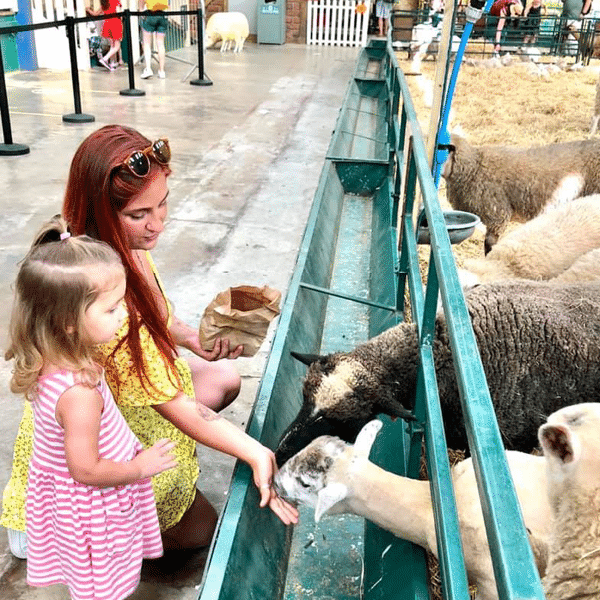 Wonder why that sheep is following you with a glint in her eye?
The BIG Sheep animal barn is always full of greedy sheep that will think that you have food with you!
As well as buying yourself some lunch you can buy some lunch for the sheep on arrival to The BIG Sheep so you can have the chance to hand feed the friendly fellows. They really are the best fed sheep in the world and love the attention they get from visitors.
The Big Sheep Animal Ramble
Did you know that The BIG Sheep was (and still is!) a working Devon farm, meaning our BIG Sheep animals are at the heart of everything we do. All of our animals love fuss and attention so we've opened up our farm track for you to RAMble around and say hello up close and personal to pet them.
Please be aware this is a working farm track and, as such, is uneven in places and unsuitable for pushchairs and wheelchairs. We do not allow dogs on site.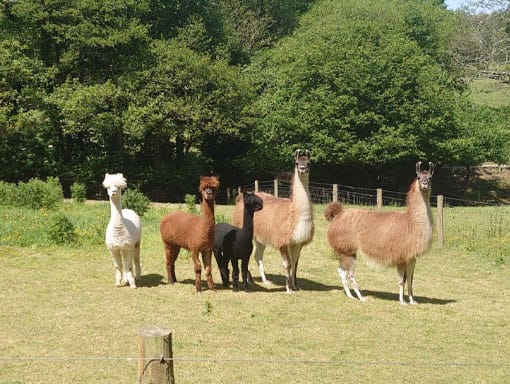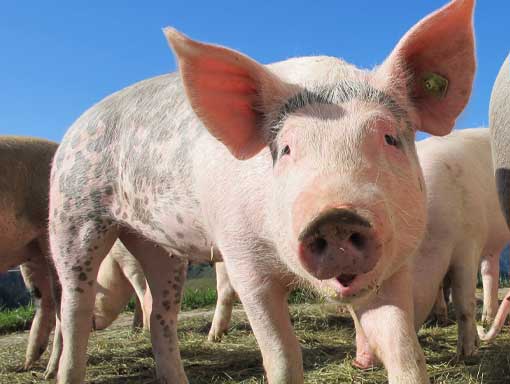 Opening up the track allows you to say a BIG hello and see our BIG Sheep animals in a safe way, ensuring social distancing at all times. You'll be able to stroll around the track and say hello.
What Animals Will I See At The Big Sheep?
It's not just all about the sheep at The BIG Sheep, althought they think so!, during your RAMble walk through the farm you'll meet sheep and goats as well as see our alpacas, llamas and pigs. There may even be a few new additions you haven't seen before.
WHAT IS A PETTING FARM?
Petting farms in Devon
Petting Farms are an excellent way of introducing little ones to get up close to farm animals. Teaching them to be gentle while cradling a chick, to be careful when feeding a hungry sheep, to discover how soft a kid goat can be and how pigs aren't smelly at all! And in Devon, there's a wide range of Petting Farms that all the family can experience. While it's lovely to see the children enjoying themselves, it's also just as nice as an adult to feed the animals, stroke them, and give them a cuddle!
One of the largest indoor Petting Farms is located in North Devon at The Big Sheep. This Petting Farm is also a working farm and a fantastic theme park complete with rides, events and shows every day! Inside the nursery barn, throughout the year, lambs are being born and sheepdog puppies can be seen. There's also a pygmy goat pen, pigsty, rabbits and guinea pigs, and chicks and ducklings to cuddle. As it's all enclosed, the weather won't stop the fun for you all at this Petting Farm!
Inside the barn is Eweston Station where you can jump on the train and take a ride around The Big Sheep to see all the sights and sounds of the theme park. Outside you can see, and feed, the alpacas and llamas plus see the working sheep. And daily, there are the legendary Sheep Races where you can cheer on your sheep!
The Big Sheep is the perfect combination of a Petting Farm and a Theme Park, and is located in Devon!