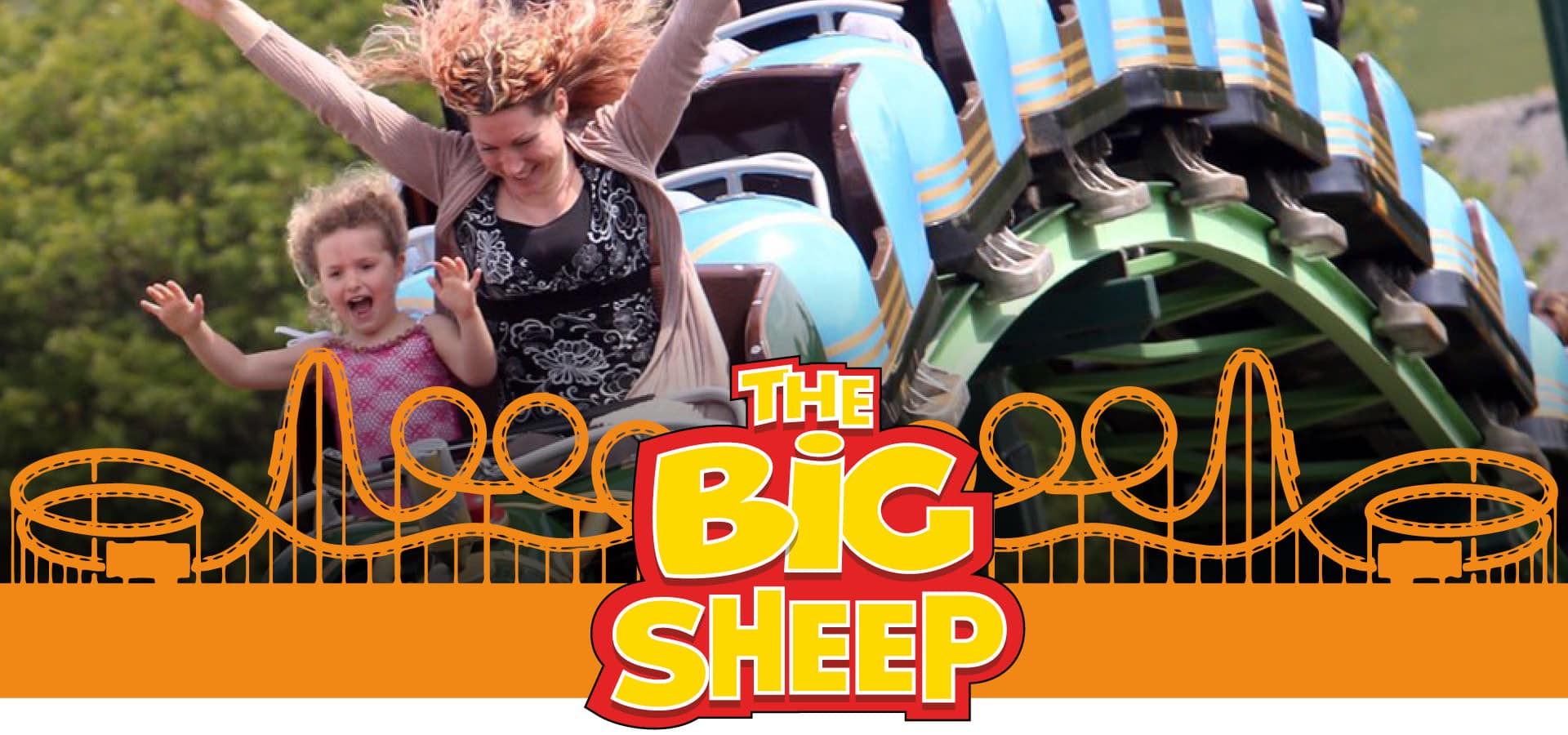 Big Adventures and BIG screams are happening on our exciting rides! Leaving Big Smiles on EVERYONE's faces!
There's a family ride to suit everyone, from the daredevil to the more timid rider.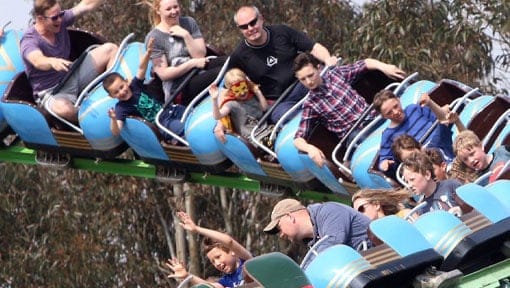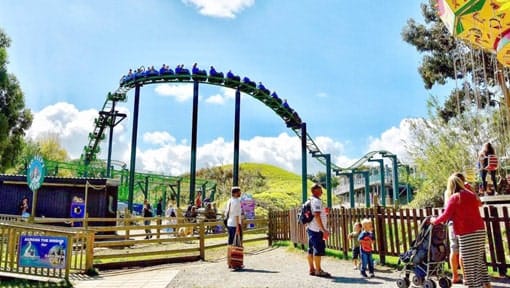 The BIG Sheep is home to North Devon's biggest, highest and fastest roller coaster. At 400m long and 13m high Rampage* thrills riders with high speed twists, turns and drops. It's the South West's LARGEST family ride!
Thrillseekers of all ages will love The Rampage, Devon's largest roller coaster!  This popular attraction ride has lots of twists and turns, ups and downs, and you even get to go around twice.
Check out the spectacular view of Swan Lake from the top and remember to keep smiling for our coaster camera so you can take the perfect souvenir home with you.
*Children over 90cm in height and over four years old can ride the rollercoaster when accompanied by an adult. We have a no single child rider policy on Rampage, so children aged between seven (or over 1.2 metres tall) and 16 must ride with another child or an adult.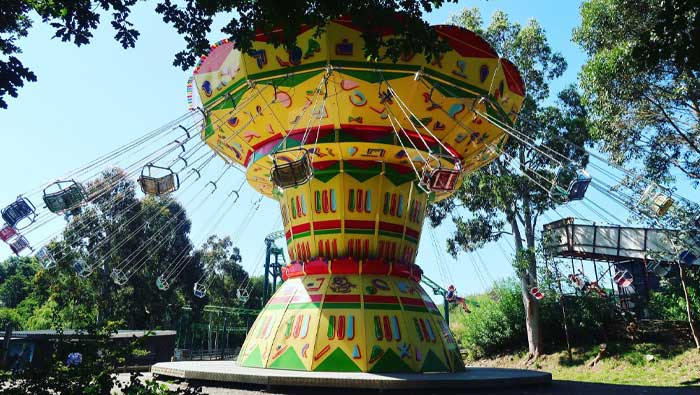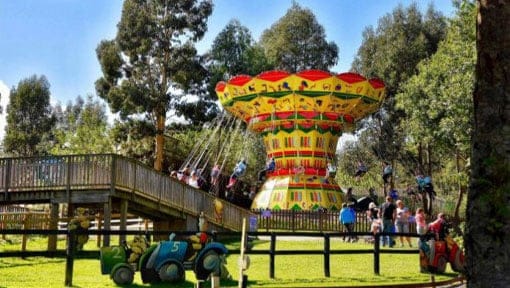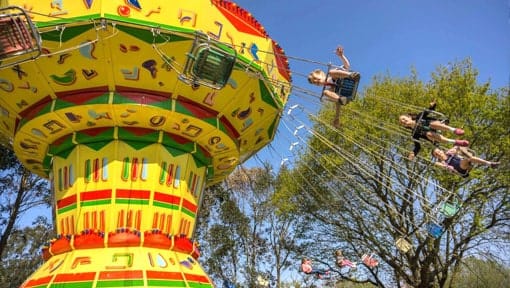 Experience the thrill of flying through the air on The Twister. Soar past the trees as you swing past people below!
This kids amusement ride is suitable for all ages however riders must be over 3ft. The ride can be slowed for our younger visitors, just ask the friendly operator who will be happy to run a 'slow' ride for your little one.
For those that love The Twister you're sure to love our Jumping Pillows too!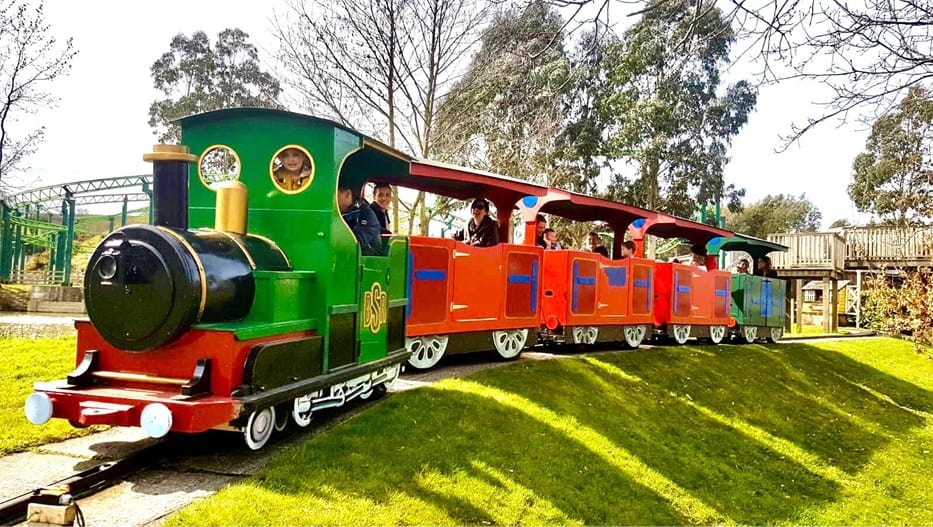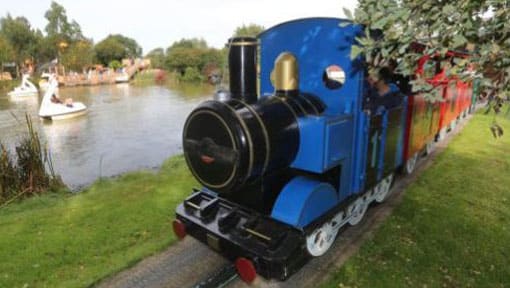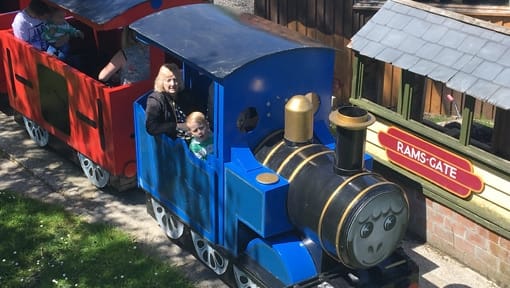 There's a secret train station hidden in Devon. Jump aboard our train at Eweston Station in the Nursery Barn for a magical family train ride around Swan Lake!
This is a child's ride with a difference. Fun for the little ones and relaxing for the older ones. Spot the nursery rhyme characters on your way around the track and keep an eye out for the ducklings and our family of resident geese! Sit back, overlook the lake and wave to the other visitors on the Swan Pedalos.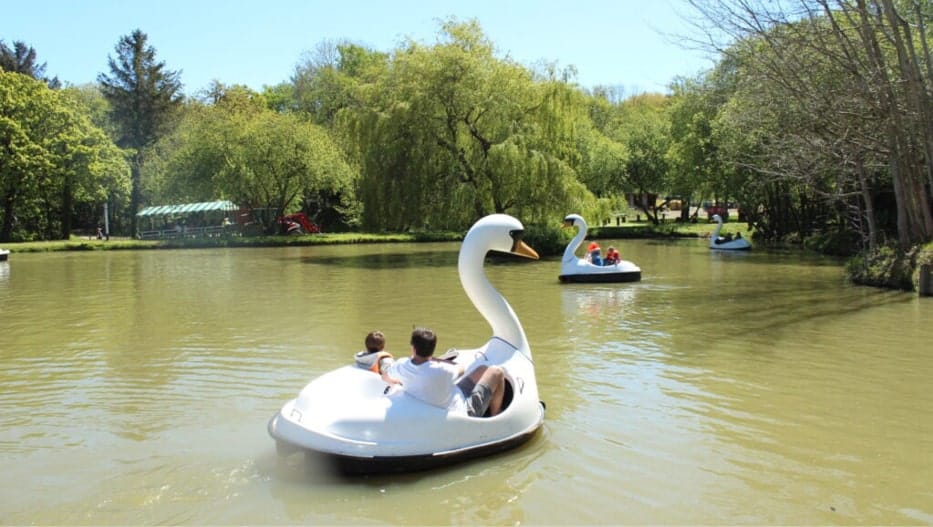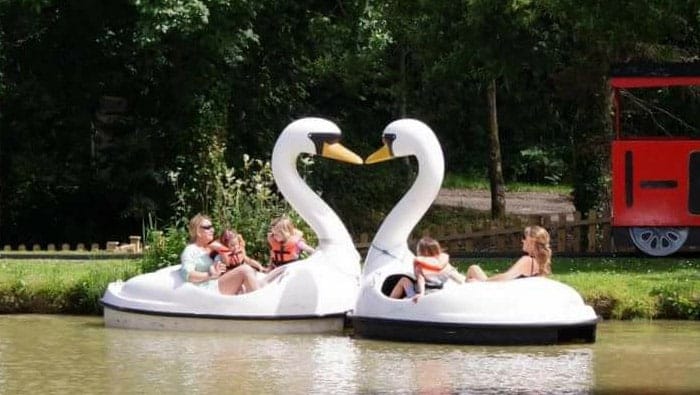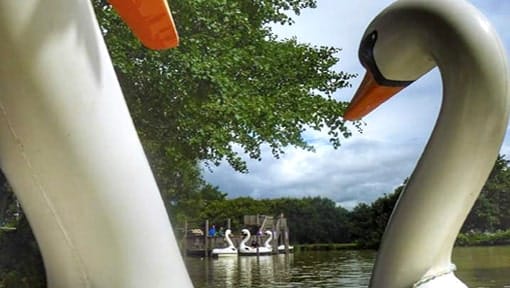 How many times can you say you rode a swan?
Only in Devon can you take a well earned break and have a leisurely pedal in our elegant Swan Pedalos. Gently move along with our curious ducks and for all the keen gardeners out there, look out for the luscious Lilies, Canadian Pool Weed, Gunnera, Reed Mace or Papyrus. A perfect family ride!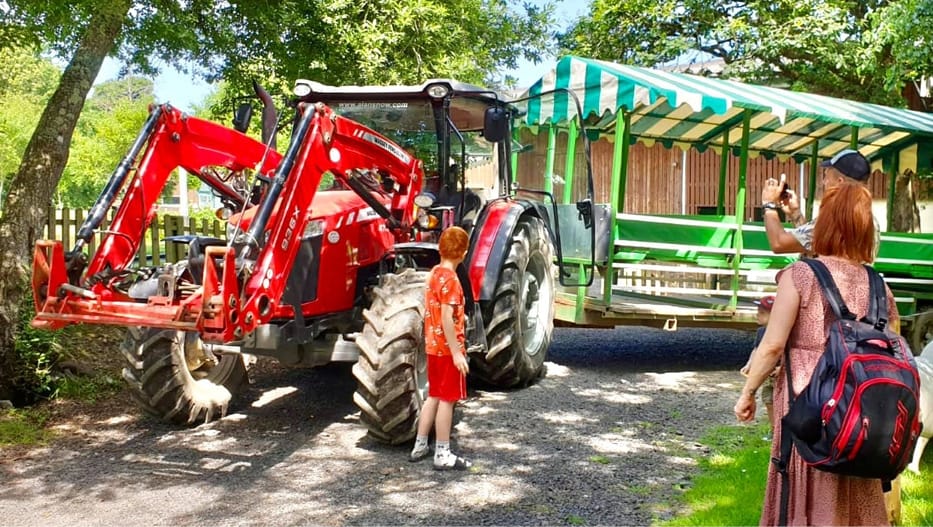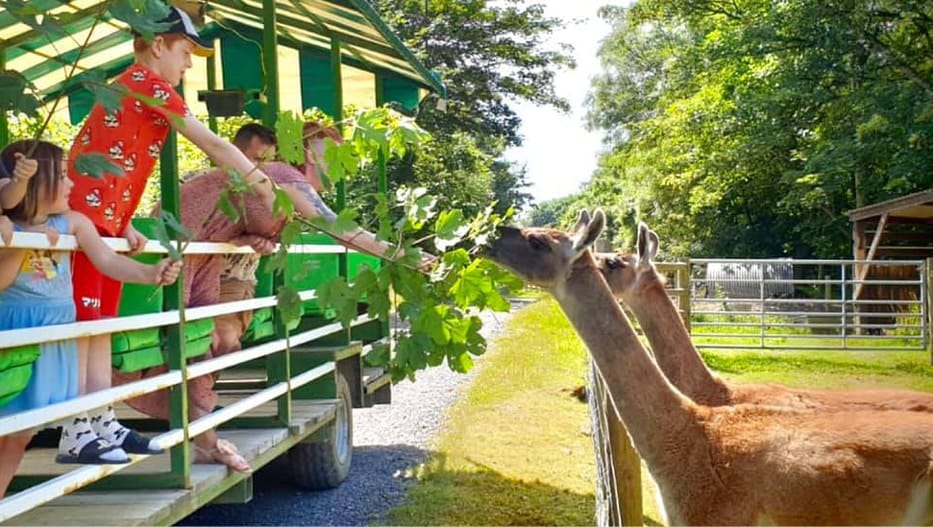 Let's go on a safari but let's do it Devon style, climb onboard for an exciting trip on the tractor! Great outdoor fun for kids of all ages, and adults who've always wondered what it's like to hop on a tractor.
Take a tour and see all the wildlife on the farm. You won't spot a lion or a hippo, but you might see our alpacas, llamas, donkeys, and many more!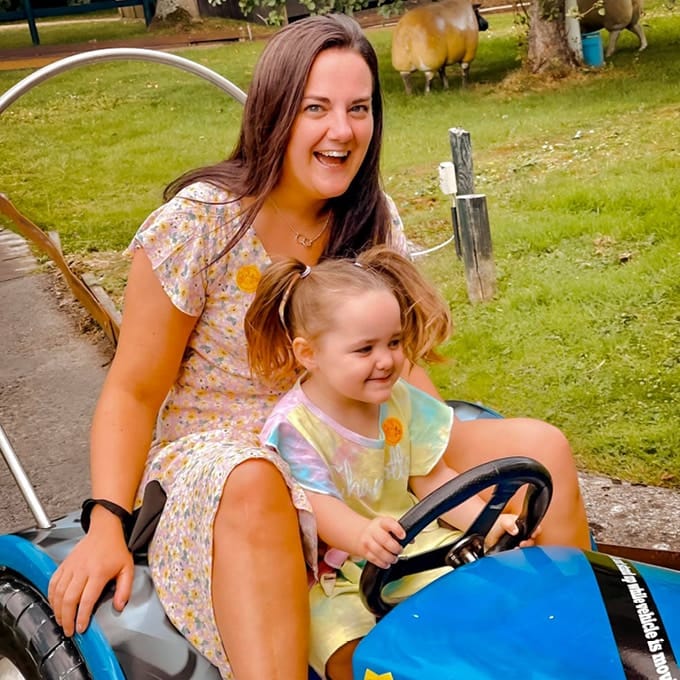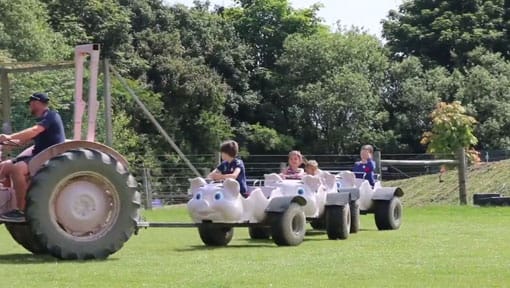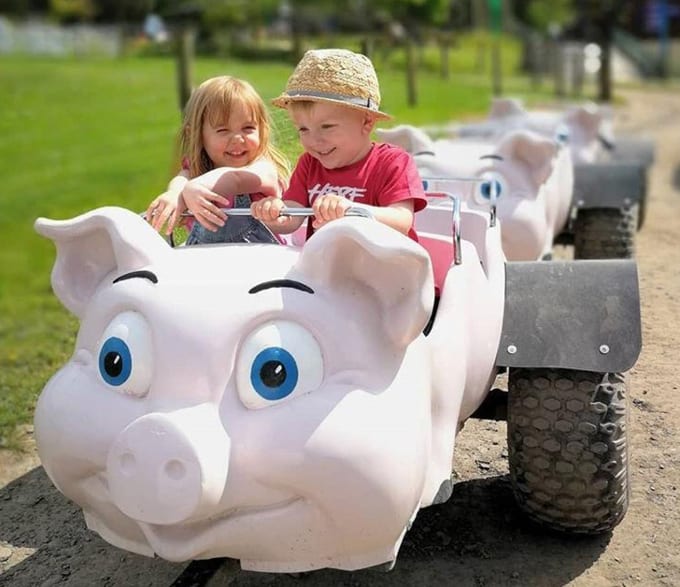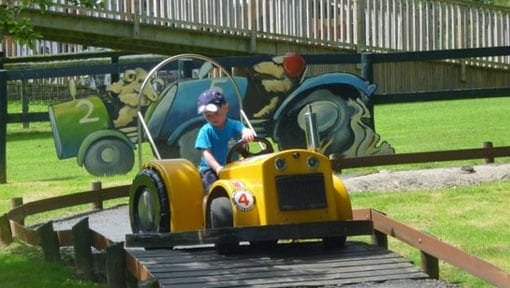 Like to be in the driving seat? Take a tractor out for yourself at our special Tractor Ride Track!