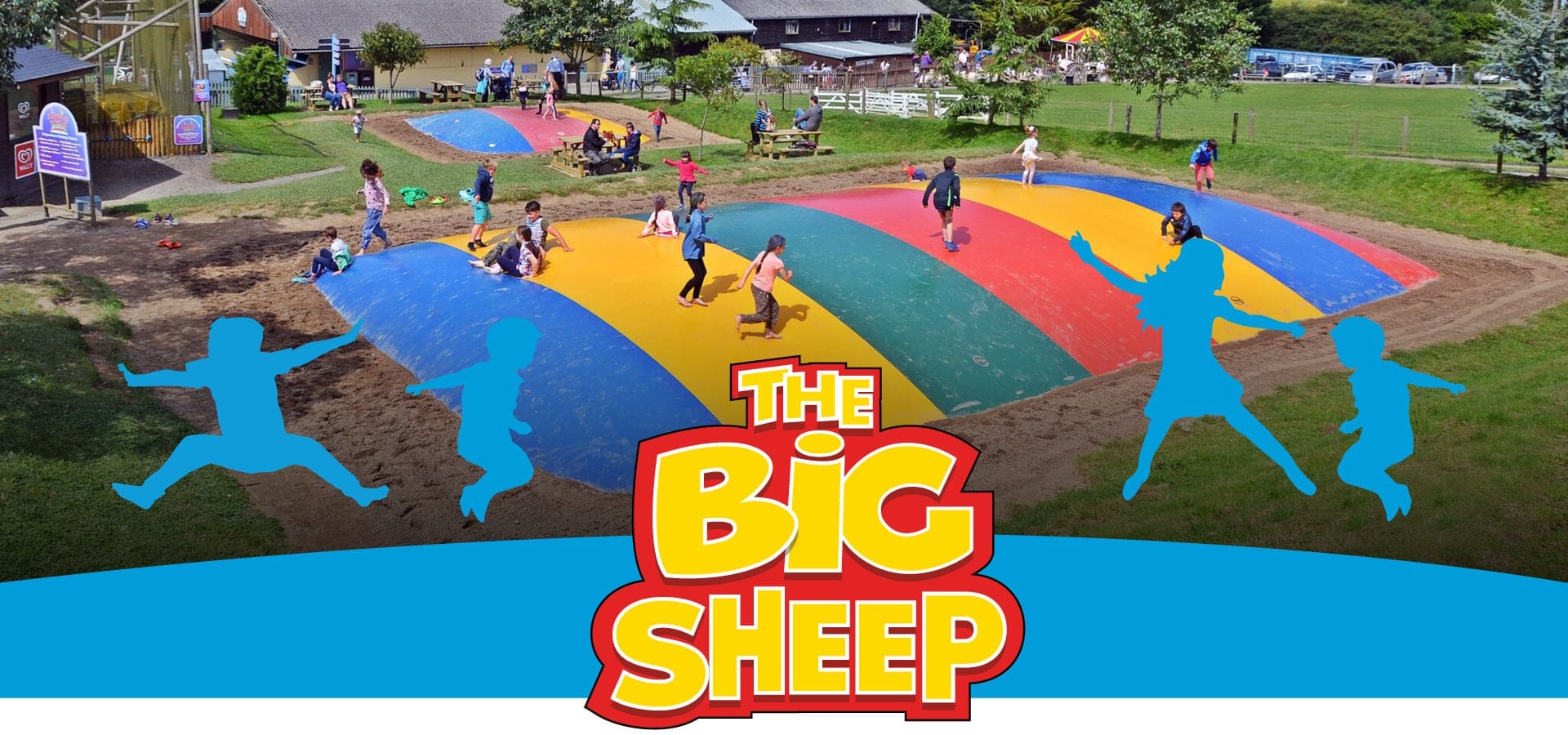 BIG laughs, BIG excitement and BIG smiles are happening at our Outdoor Fun area for kids!
Experience bouncing across our multi coloured giant jumping pillows! How high can you go?
Enjoy the outdoor activities, perfect for your big and little adventurers, and a sandpit for the younger members of your family!
PLEASE NOTE
From now until 9th February 2024 we will only have soft play open in EWEtopia.  Our Animal Barn, various rides, outdoor activities, Hilarious Shows and Lambing Live will resume in February Half Term School Holidays.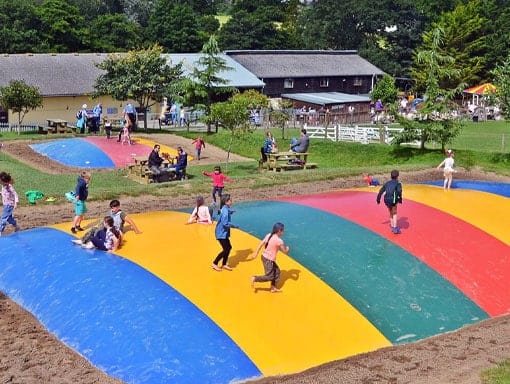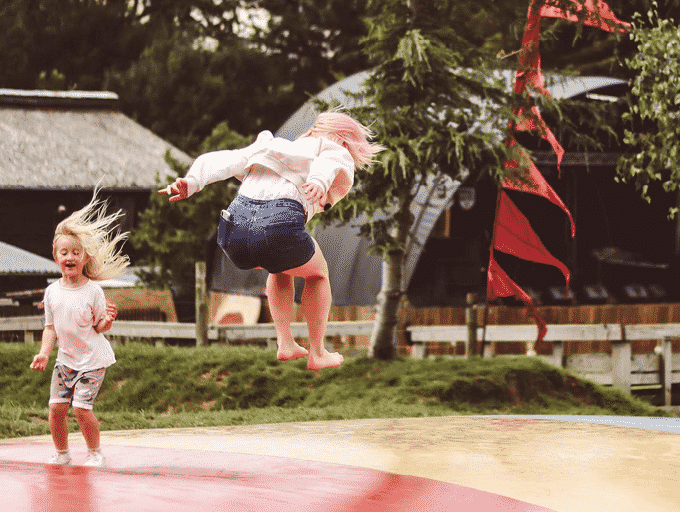 Roll around and bounce as high as you can on the giant jumping pillows, the whole family will enjoy hours of outdoor entertainment.
A fun and healthy way to exercise in a safe environment. Bring your own snack, there's lots of picnic tables or grab a bite to eat at the kiosk, Ewetopia or the Barn Cafe.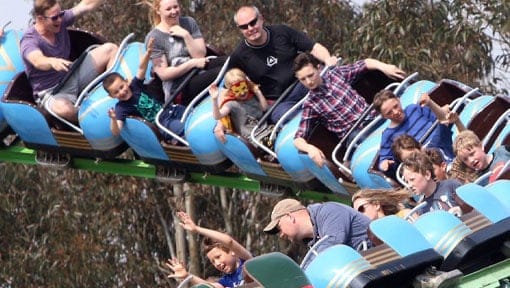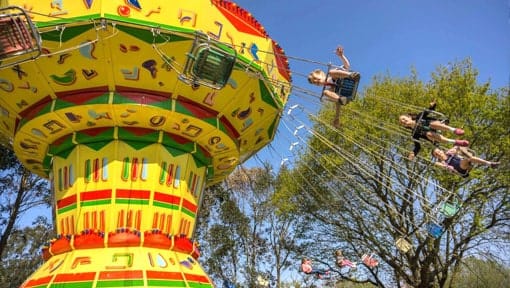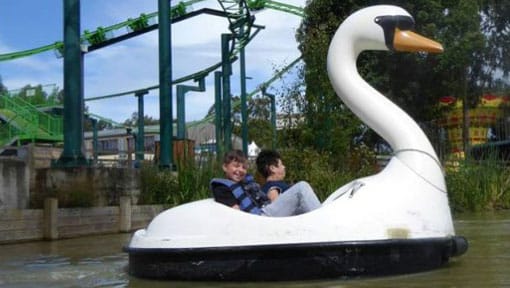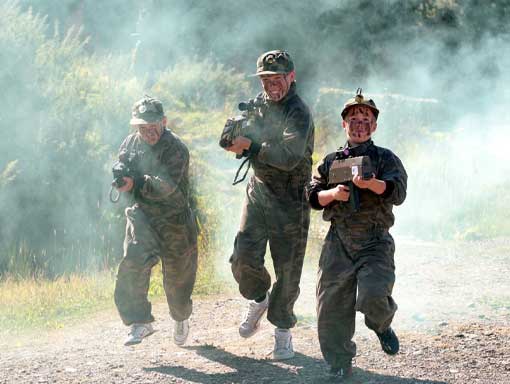 Experience the thrills and adrenaline rush at the Battlefield Combat Zone, explore the wild terrain and battle it out with eye safe laser guns while chasing each other around army tanks and bunkers.
PLEASE NOTE:  From now until 10th February 2024 the Combat Zone will only be open for parties. Please contact Jason to book on 07787405831
Hours of fun & adventure for all ages!
How's your aim? Have a go at target shooting with an air soft rifle or head off on a mission of mayhem. Hours of fun and adventure for all ages!