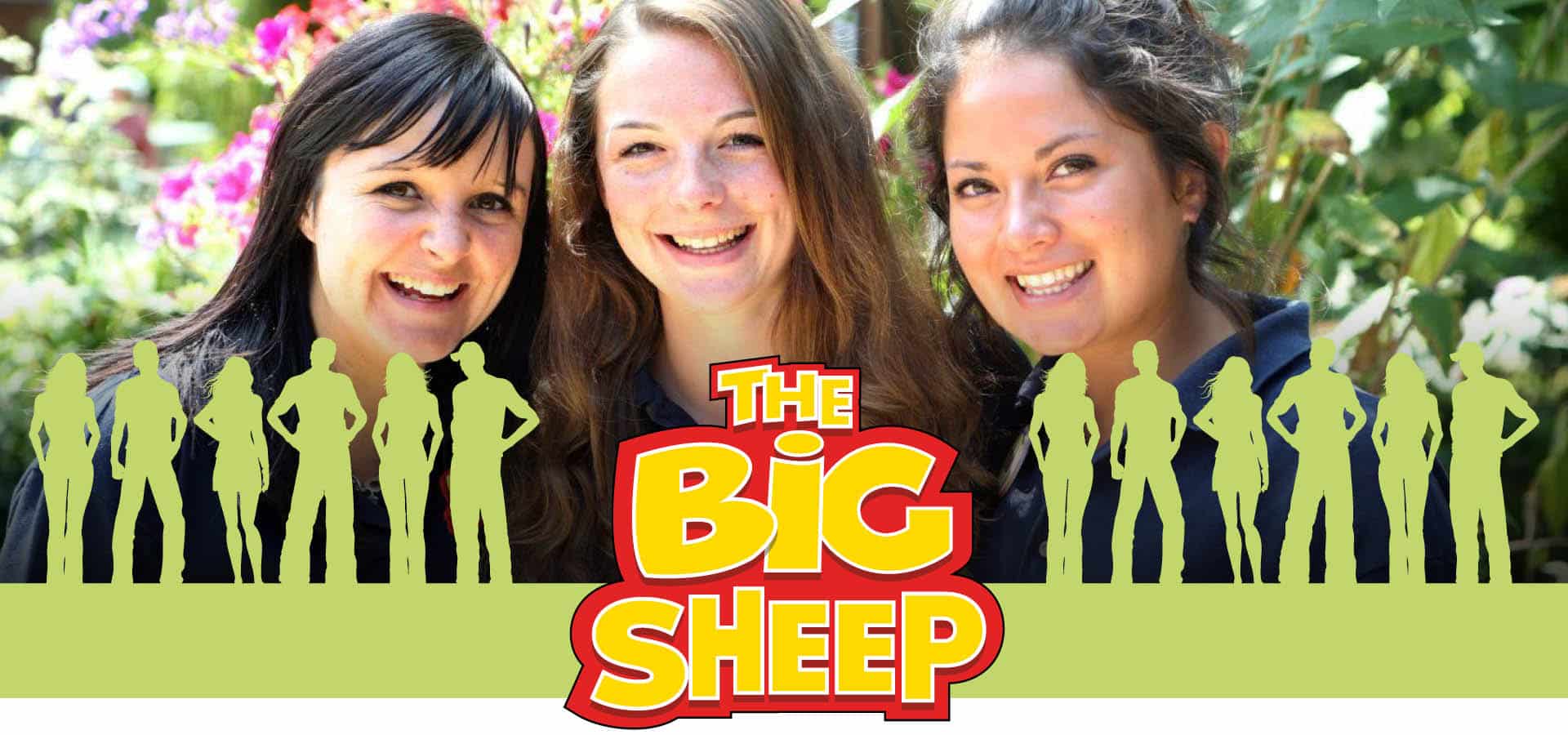 "As part of The BIG Sheep team you will never have a dull day and your role will be varied"
If you're looking for jobs at The BIG Sheep, then you've come to the right place, view our vacancies below! Our flock is made up of talented people from all walks of life.
Want to join our team?
Our mission is to be the attraction of choice for locals and visitors, but it's also to be the best place to work in North Devon for our staff as well! Customer service is the core of our business, we strive to give the best day out to everyone visiting us. We have won many awards over the past few decades for our service and it's something we're very proud of.
As part of The BIG Sheep team you will never have a dull day and your role will be varied! You can be asked to do anything, one day you may have your face painted or be dressing up as Santa (as one of the real Santa's helpers of course!), other days you may be driving tractors, or even learning to Morris dance! As well as working hard we're always having fun and want to involve our visitors in that at all times. So, if you are a smiley and bubbly person with a committed work ethic, and are looking for a job where you can have your fun and get paid, then please complete a BIG Sheep application form and we'll get back to you if we have any suitable vacancies!
Please note we are only able to employ people aged 16 years and over, or for our Rides Team 18 years and over.
Benefits
As part of the flock you will benefit from the following:
Happy work environment and a friendly team
Regular team building evenings
Employee pension
28 days holiday pro rata from April until March
Flexible working
Benefits and bonus scheme
The BIG Sheep is open seven days a week with varying attractions open throughout the year, see more information on our Opening Times page. All positions require you to be flexible with the days of week you can work – regular weekends and school holidays are included in the rota for all employees.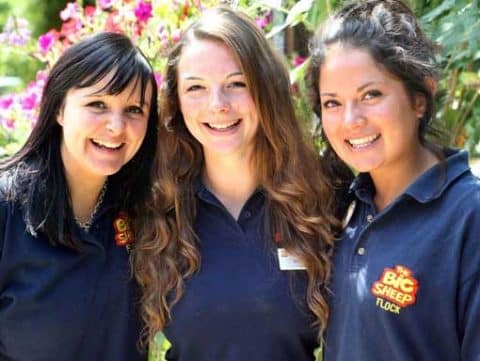 Seasonal summer stars
Are you looking for a fun seasonal job? We are currently recruiting the flock of 2022 to join our award-winning team, helping in the indoor play and with catering, reception, rides and kiosks – Happy Smiley Fun People need apply!
Completed applications to be dropped into reception or emailed to Hannah@thebigsheep.co.uk
Thank Ewe!