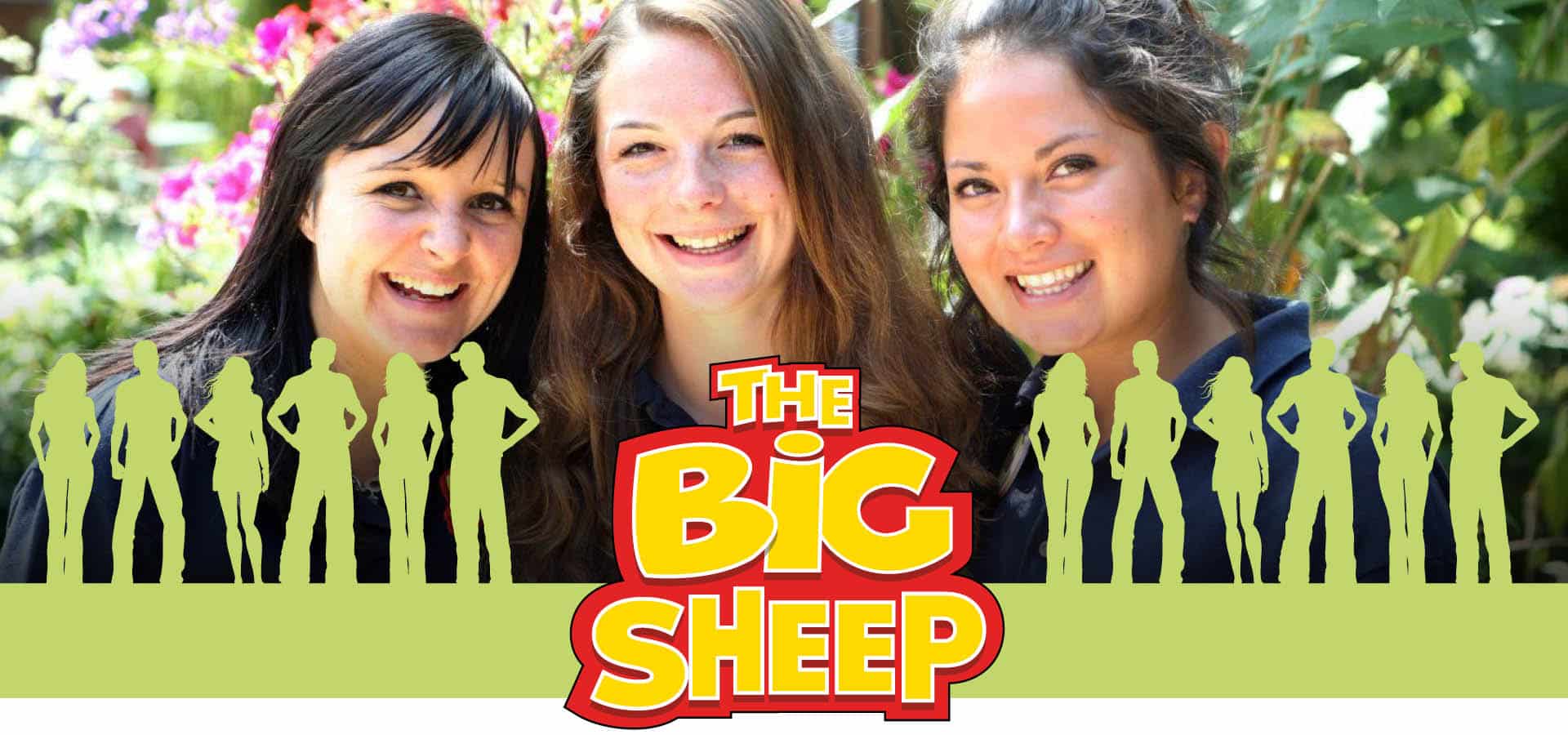 One of Devon's BIGGEST all weather attractions, The BIG Sheep started life in far more humbler surroundings and has since grown to be one of Devons top days out. Plenty of all weather action with indoor playgrounds and outdoor activities, every visit is guaranteed fun, whatever the weather, as we'll give you a free ticket if there's anything the weather stopped you doing!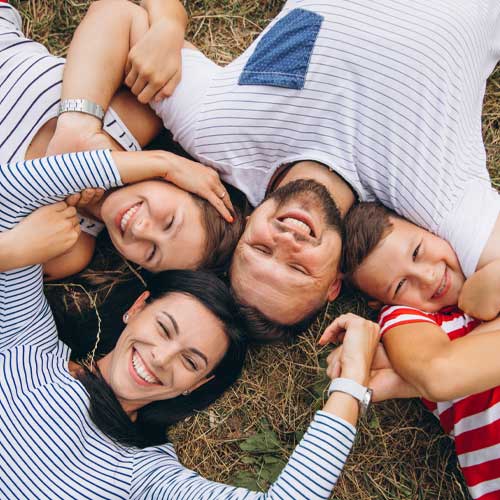 "Having been around for over 30 years we know what makes a family smile"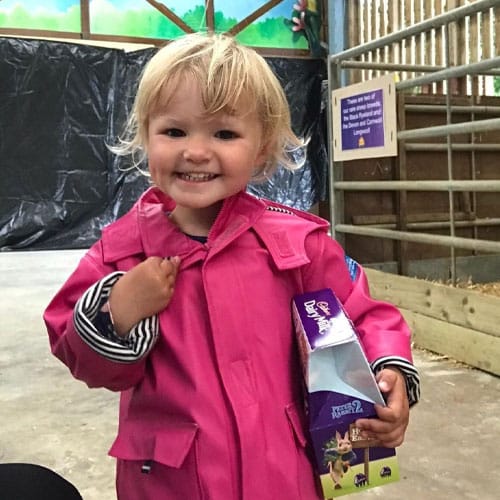 The BIG Sheep has a long history of creating fun days out. Having been around for over 30 years we know what makes a family smile! For a timeline, you can view our 30 years of fun infographic!
Founded by Rick Turner in 1988, The BIG Sheep was once a busy working farm in the North Devon countryside, run by six generations of the Turner family. When local farming started to diversify, Rick and his family decided to open the barn doors and welcome other families in to see the animals, experience feeding times and to see the workings of a day to day farm set in Devon.
As the years went on The BIG Sheep developed its offering to include the largest rollercoaster in Devon, many live shows and events including our world-famous sheep racing, and our newest attraction…the gin distillery.
As it continues to grow, more and more visitors come to The BIG Sheep year after year!
Many of our original visitors are now returning with their own children or even, grandchildren! Sharing memories and enjoying all the new and ever changing attractions.
Although we're now much bigger than we could have ever thought possible, Rick is still head of the flock and his passion for farming and The BIG Sheep is still as strong today as it was back in 1988.
Want to know more? Visit our Media Centre or get in touch!
Meet the Flock at The BIG Sheep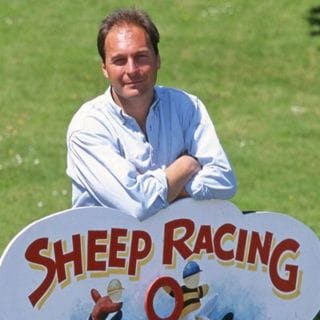 "Our team are here to help and to ensure all our visitors enjoy a great experience"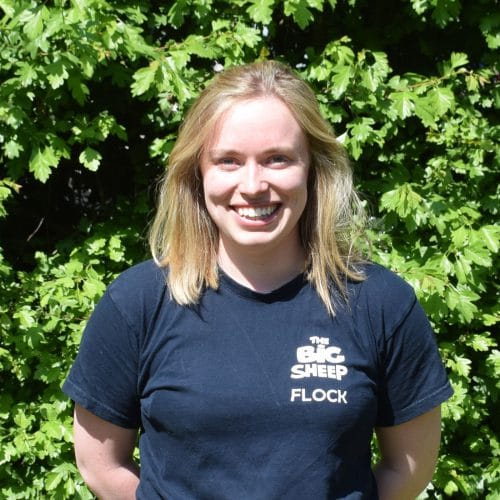 Rick Turner
Director of the Flock
Kate Wilson
Account Manager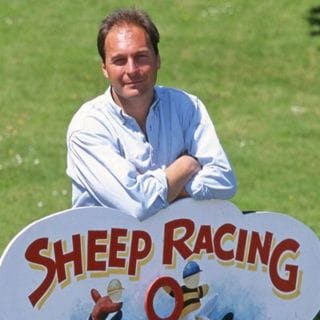 Rick Turner
Director of the Flock
"Our team are here to help and to ensure all our visitors enjoy a great experience"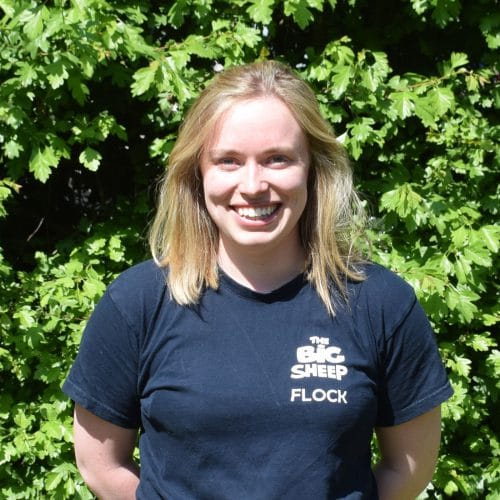 Kate Wilson
Account Manager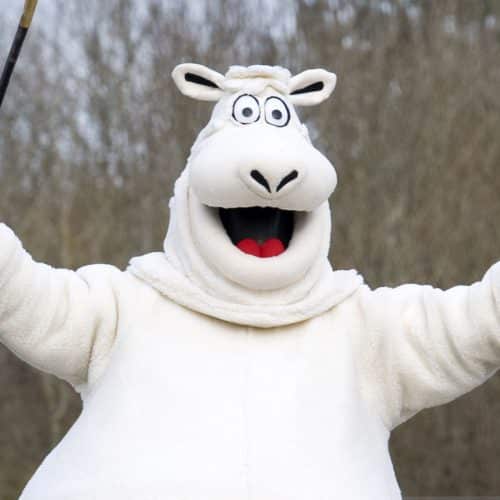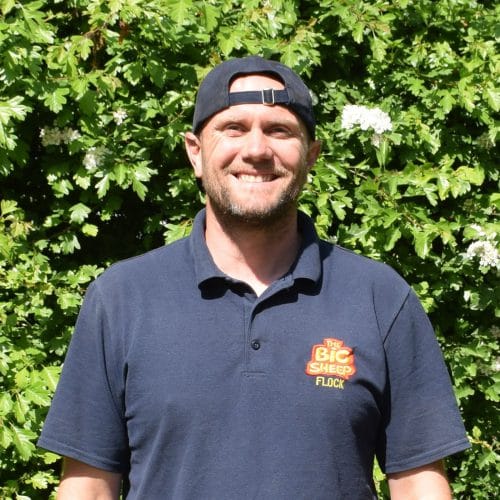 Colin Harris
Rides Supervisor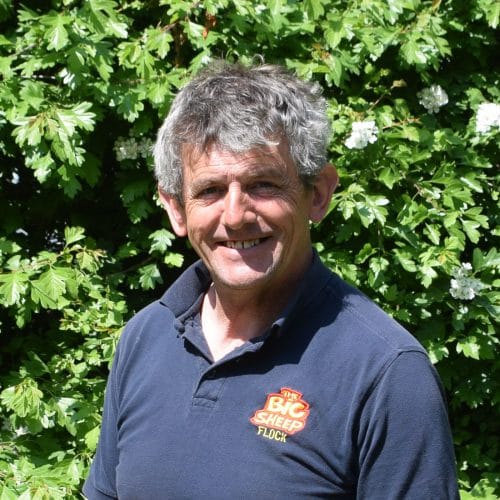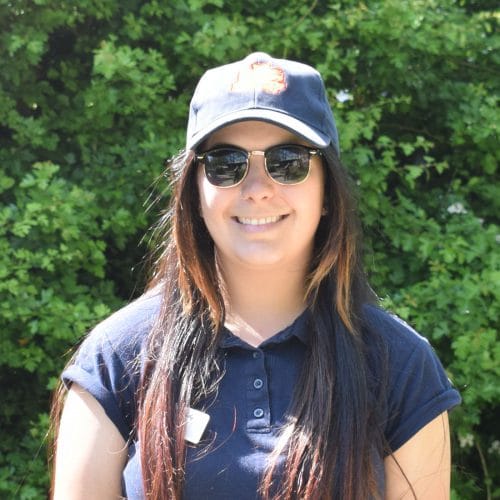 Darcy Donoghoe
Ride Operator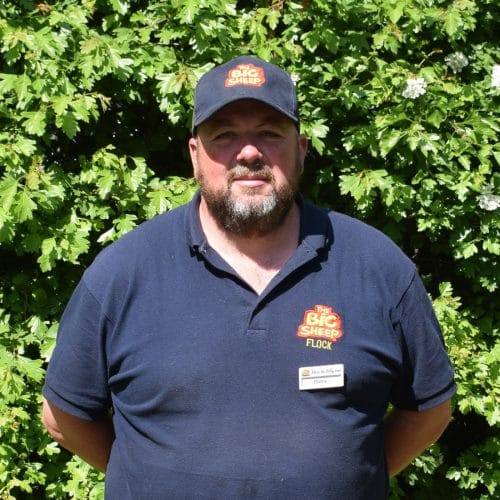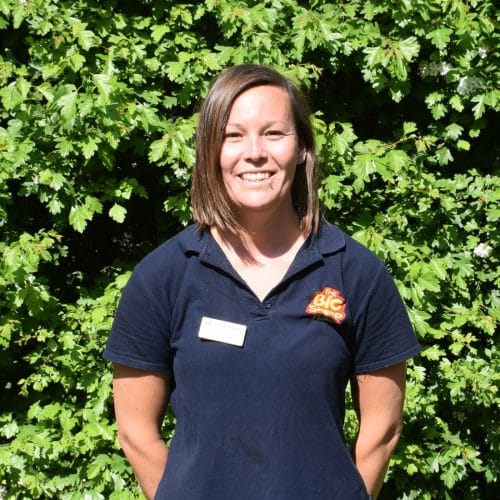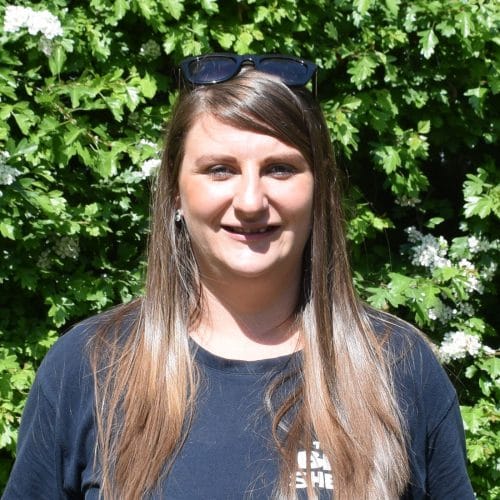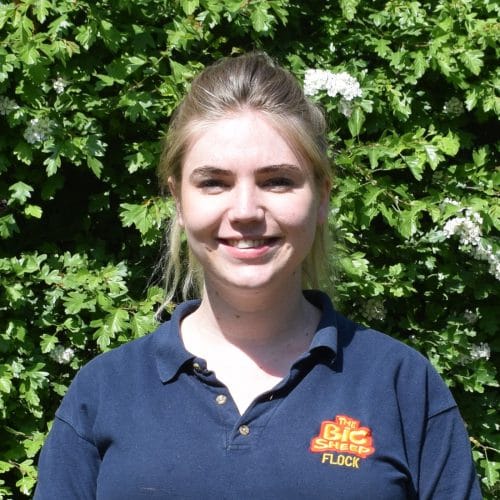 Harriet Copp
Ewetopia Supervisor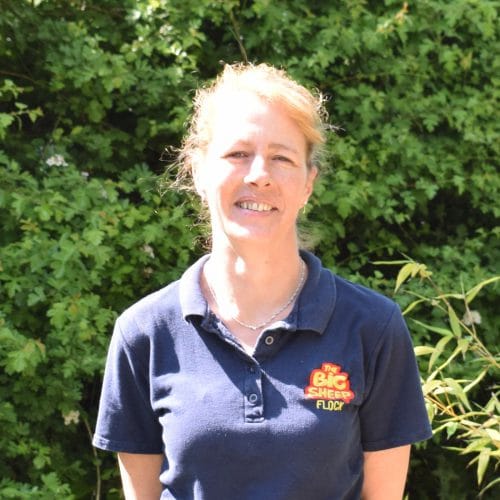 Michelle Lovelace
Ewetopia Chef
Grounds and Maintenance Team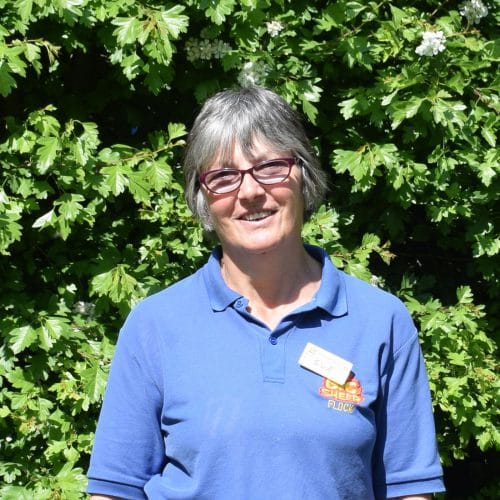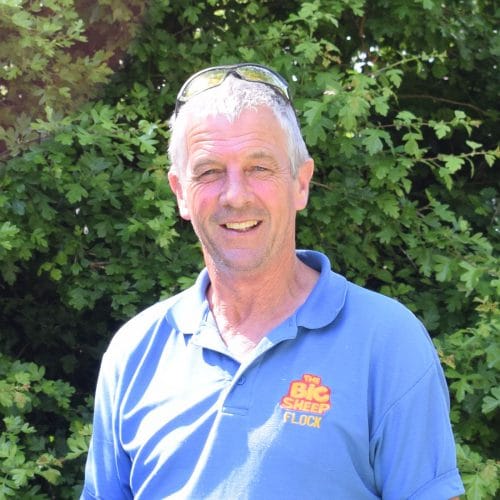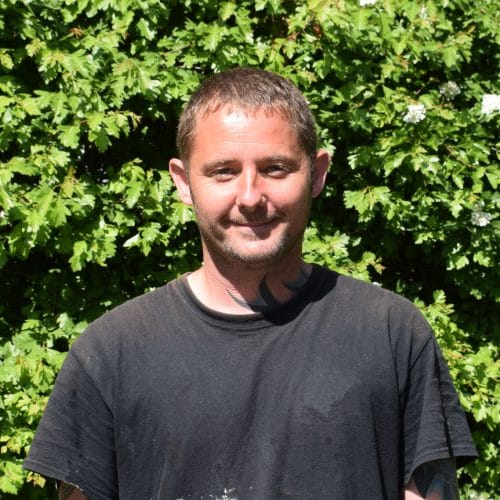 Mike Stevens
Maintenance Handyman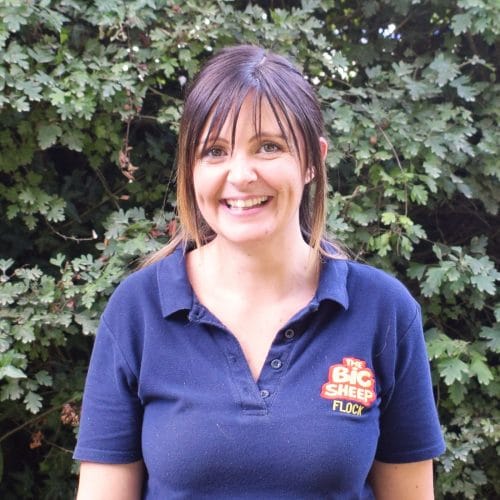 Sarah Robinson
Reception Manager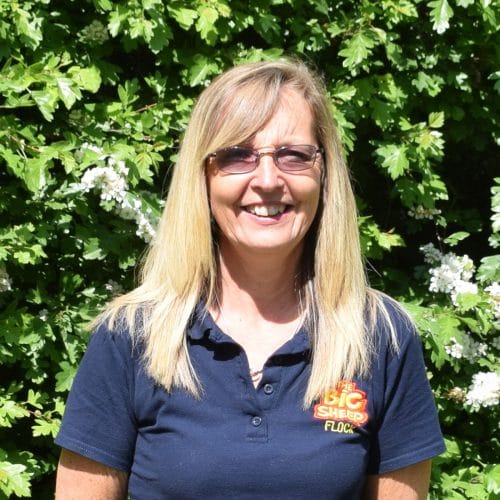 Mandy turner
Shop Manager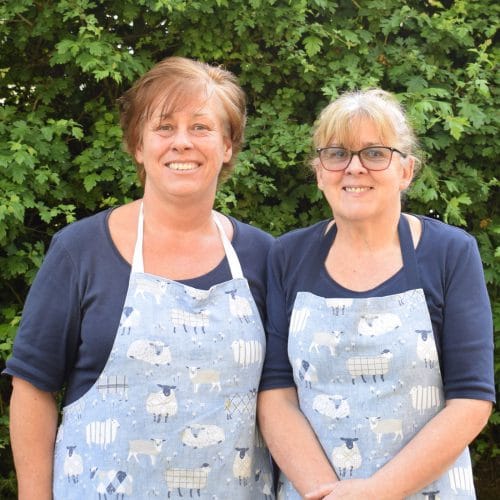 Sandra & Lesley
Barn Café Owners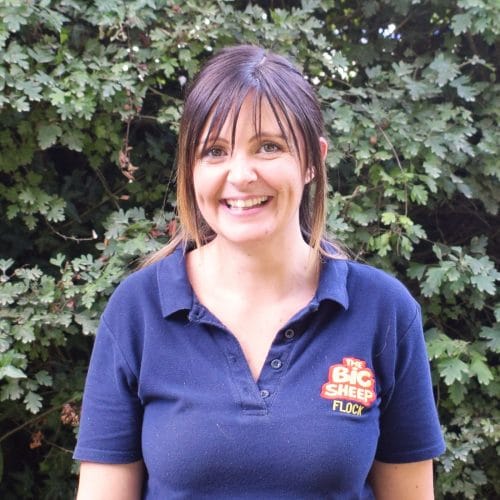 Sarah Robinson
Reception Manager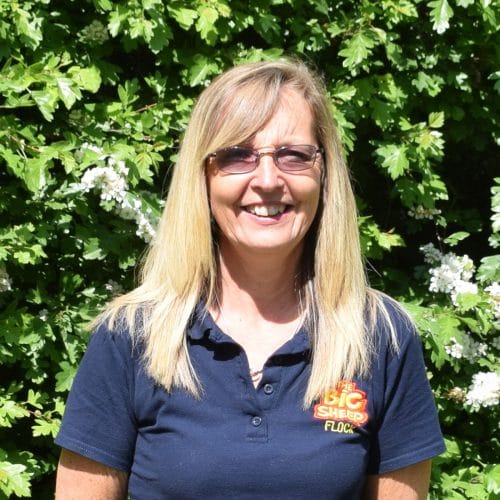 Mandy turner
Shop Manager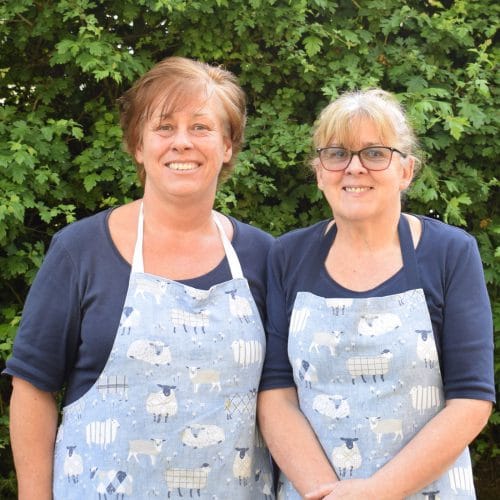 Sandra & Lesley
Barn Café Owners
At the heart of everything at The BIG Sheep, is our working farm.
It all began when Rick wanted to show other families what really happens on a Devon Farm, it then grew and grew into the all weather fun Devon Attraction it is today but unerneath it all, the love for the animals and the excitement of introducing them to families, remains. 
Last year alone we helped local charities raise over £33,400. We donated over 500 free tickets throughout the year to all sorts of local causes. From funding local animal projects to supporting children's cancer charities.
Volunteering and Fundraising
Our staff all live in the surrounding towns and villages and so are all committed to helping in the local area. Some are members of local charities and volunteer in their free time to helping raise money. This year is no exception with many fundraising events being organised, sponsored races being run and many other fundraising efforts!
Local schools and community groups
Each year we welcome a number of local schools and community groups such as Brownies and Scouts through our doors at a discounted price. We want to help grow the next generation and we try our best to make sure we are all raising well-educated young people!
Here at The BIG Sheep we are committed to reducing our impact on the environment and to helping our local community in everything we do. As a local farm in Devon, we are dedicated to helping our countryside, so all of our attractions aim to have a minimal effect on the land around us and we even have a no screaming policy on our rides to lower the noise levels for our neighbours!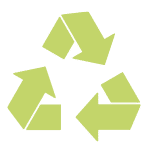 Recycling
Throughout the park we have specialist recycling bins, helping to encourage our visitors and staff to recycle as much of their waste as they possibly can during a visit with us. Plastic free
Where possible we encourage our suppliers to provide plastic free products. We've already started swapping our plastic utensils for wooden ones in our food areas and we're researching other supplies that can also be recycled
for the future.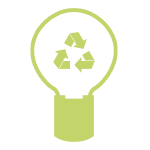 Energy usage
To help minimise our impact on the environment for heating the park, we recently installed a biomass boiler, which burns wood instead of fuel and so has a much better impact on the environment.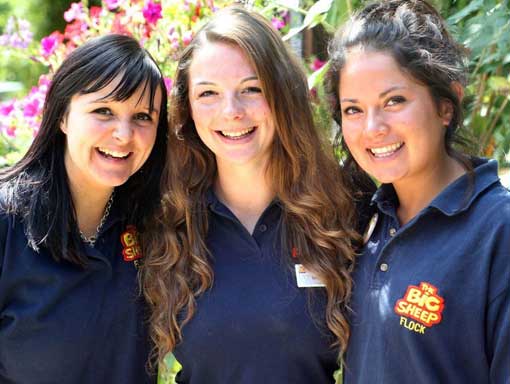 "As part of The BIG Sheep team you will never have a dull day and your role will be varied"
If you're looking for jobs at The BIG Sheep, then you've come to the right place, view our vacancies below! Our flock is made up of talented people from all walks of life.
Want to join our team?
Our mission is to be the attraction of choice for locals and visitors, but it's also to be the best place to work in North Devon for our staff as well! Customer service is the core of our business, we strive to give the best day out to everyone visiting us. We have won many awards over the past few decades for our service and it's something we're very proud of.
As part of The BIG Sheep team you will never have a dull day and your role will be varied! You can be asked to do anything, one day you may have your face painted or be dressing up as Santa (as one of the real Santa's helpers of course!), other days you may be driving tractors, or even learning to Morris dance! As well as working hard we're always having fun and want to involve our visitors in that at all times. So, if you are a smiley and bubbly person with a committed work ethic, and are looking for a job where you can have your fun and get paid, then please complete a BIG Sheep application form and we'll get back to you if we have any suitable vacancies!
Please note we are only able to employ people aged 16 years and over, or for our Rides Team 18 years and over.
Benefits
As part of the flock you will benefit from the following:
Happy work environment and a friendly team
Regular team building evenings
Employee pension
28 days holiday pro rata from April until March
Flexible working
Benefits and bonus scheme
The BIG Sheep is open seven days a week with varying attractions open throughout the year, see more information on our Opening Times page. All positions require you to be flexible with the days of week you can work – regular weekends and school holidays are included in the rota for all employees.
Sign Up To Our Big Sheep 'Ewes'letter To Receive All The Latest News & Offers At Big Sheep
Discover the latest events, discounts, offers and rides before everyone else!