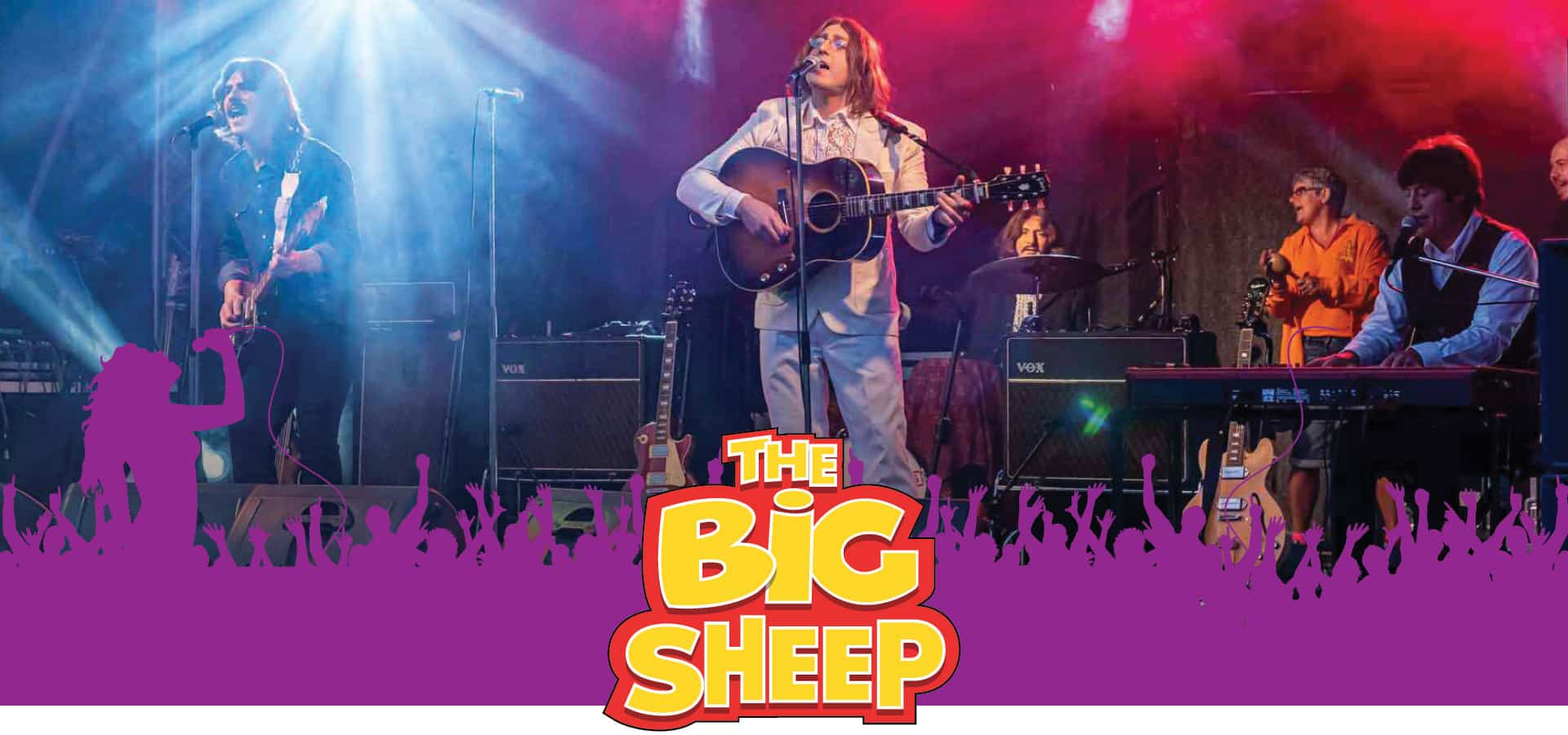 If you're looking for great gigs and shows in North Devon, look no further than The Big Sheep Live Events Stage. We've got BIG sounds, BIG events and a BIG atmosphere happening right here on our massive live stage.
THIS MONTH'S FEATURED GIG
80's & 90's TRIBUTE BANDS
Step back to the 80's & 90's with these fantastic tribute acts we have lined up for you on Saturday the 27th. Sing along to the classics as our artists pay tribute to Oasis, Blur, The Stone Roses & U2. Plus we also have The 5:15 taking to the stage for you!
• Definitely Mightbe (Oasis Tribute)
• BLURB (Blur Tribute)
• ADORED (Stone Roses Tribute)
• US4 (U2 Tribute) 
IMI INSTALLER STOCK FESTIVAL
FRIDAY 26th – SUNDAY 28th AUGUST
Family Friendly Festival Featuring:
• THE BEAT Featuring Rankin' Jnr
• 80's & 90's TRIBUTE BANDS
• SOUNDS OF THE SIRENS
• FAMILY RIDES & ATTRACTIONS
• LOCAL FOOD & DRINK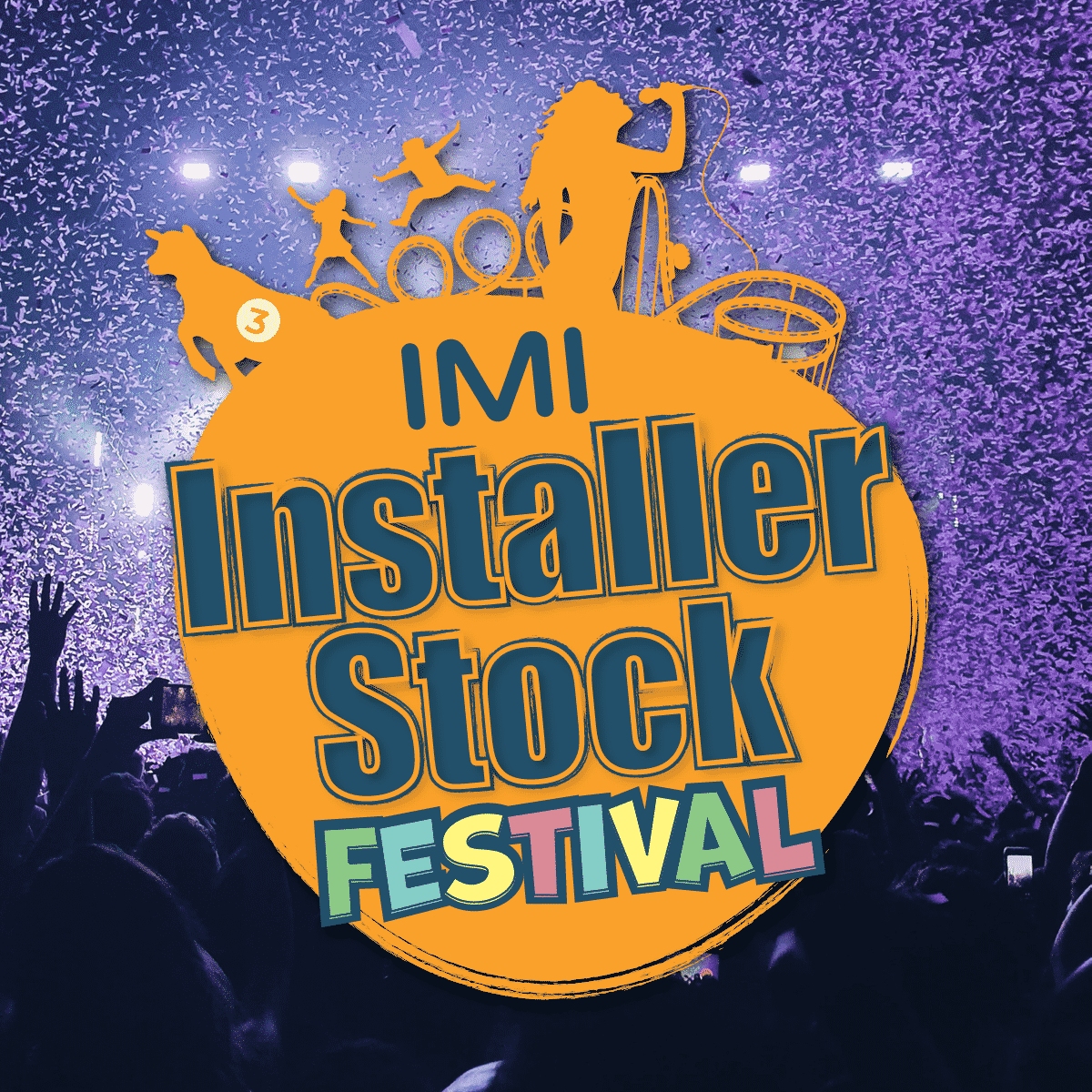 INSTALLER STOCK FESTIVAL

Friday 26th August
Saturday 27th August
Sunday 28th August
Family Friendly Festival Featuring:
The Beat • 80's & 90's Tribute Bands • Sound of the Sirens + More Bands • Sheep Racing • Local Food & Drink 
LEARN MORE
Friday 26th August
•  The Beat ft Rankin Jnr
• Buster Shuffle 
• Town of Cats
• Echo Town
• Ben Watling  

Saturday 27th August

• Definitely Might Be (Oasis Tribute)
• BLURB (Blur Tribute)
• ADORED (Stone Roses Tribute)
• US4 (U2 Tribute)
• The 5:15 

Sunday 28th August
FAMILY DAY
• Sound of the Sirens
• Sam Dowden
• Taylor Latham 
• Sam Green
+ FAMILY RIDES • SHEEP RACING • LOCAL FOOD & DRINK
The UK's only family friendly festival dedicated to the Plumbing and heating industry and their families.
This event is designed for the whole family with live music on the Friday, Saturday & family friendly event on the Sunday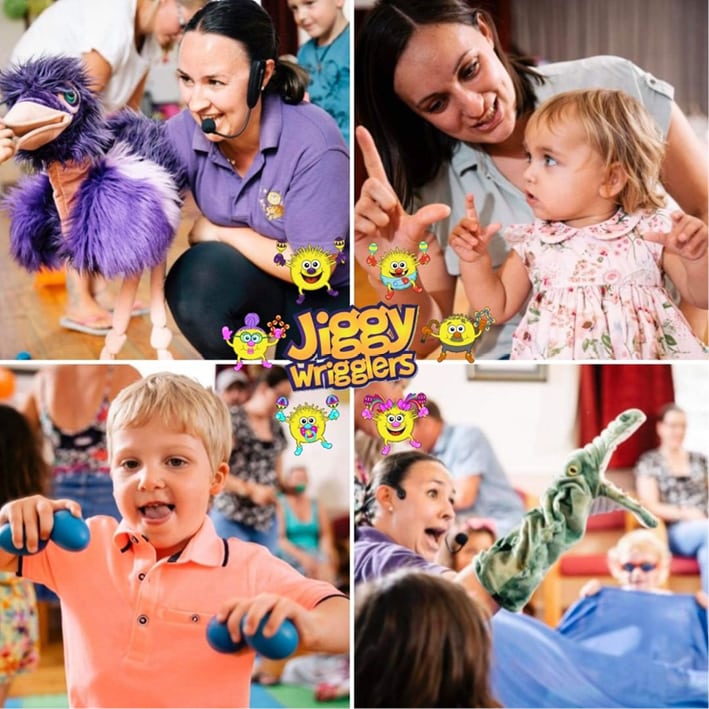 Jiggy on the farm

Monday 25th July
Friday 29th July
Saturday 6th August
Saturday 20th August

Great outdoor & indoor fun & entertainment for your little ones!
LEARN MORE
We're delighted to welcome you to The BIG Sheep for Jiggy on the Farm with Jiggy Wrigglers.
Each session will include:
Jiggy Wrigglers Show at 10:30am on the outdoor main stage!
Laugh out loud hilarious animal shows.
Thrill Rides and Gentle Rides including the Rampage Rollercoaster, Twister and Train Ride.
Outdoor fun on our Jumping Pillows.
Indoor play sessions at EWEtopia Soft Play.
Tractor Farm Safari Ride.
Animal Magic in our undercover Barn home to lambs, piglets, puppies and many more loveable friends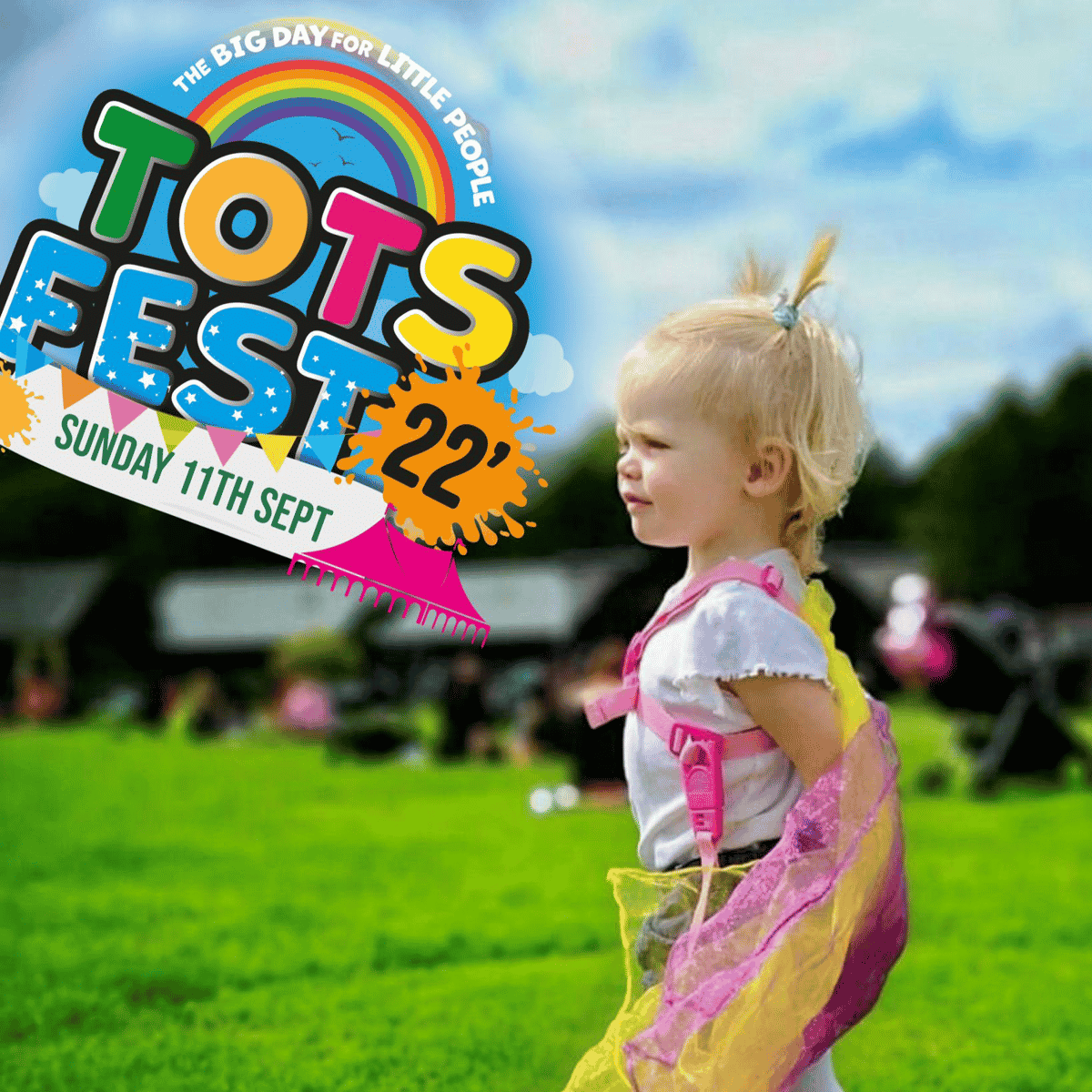 TOTS FEST

Sunday 11th September
The Big Day Out for Little People
LEARN MORE
Live shows, music & dancing, role play, wonder, learning and the BEST day out ever for little people!  We've joined forces with all of THE BEST  North Devon Under 5's businesses to bring you a great day out fir all the family!  
Join in with the fun with: 
💜Jiggy Wrigglers 💙 Hartbeeps 💚 Little City  💛 Phonics with Robot Reg 🧡 Counting Kids ❤️ Bloom Baby 💜 Goalgetters 💙 Rugbytots  💚 Sarah's Messy Play  💛 Magical Guests Character & Mascot  🎪 Plus many more to be confirmed…. 
AND enjoy all the BEST Toddler rides, shows, animals, soft play and family fun of The Big Sheep!  The event allows you to roam between different activities to try your hand at a huge variety of fun.  Watch from the sidelines on your picnic blanket at one of the music stage shows or dance at the front popping the bubbles! There's something for everyone! 
Tickets are limited and MUST be booked in advance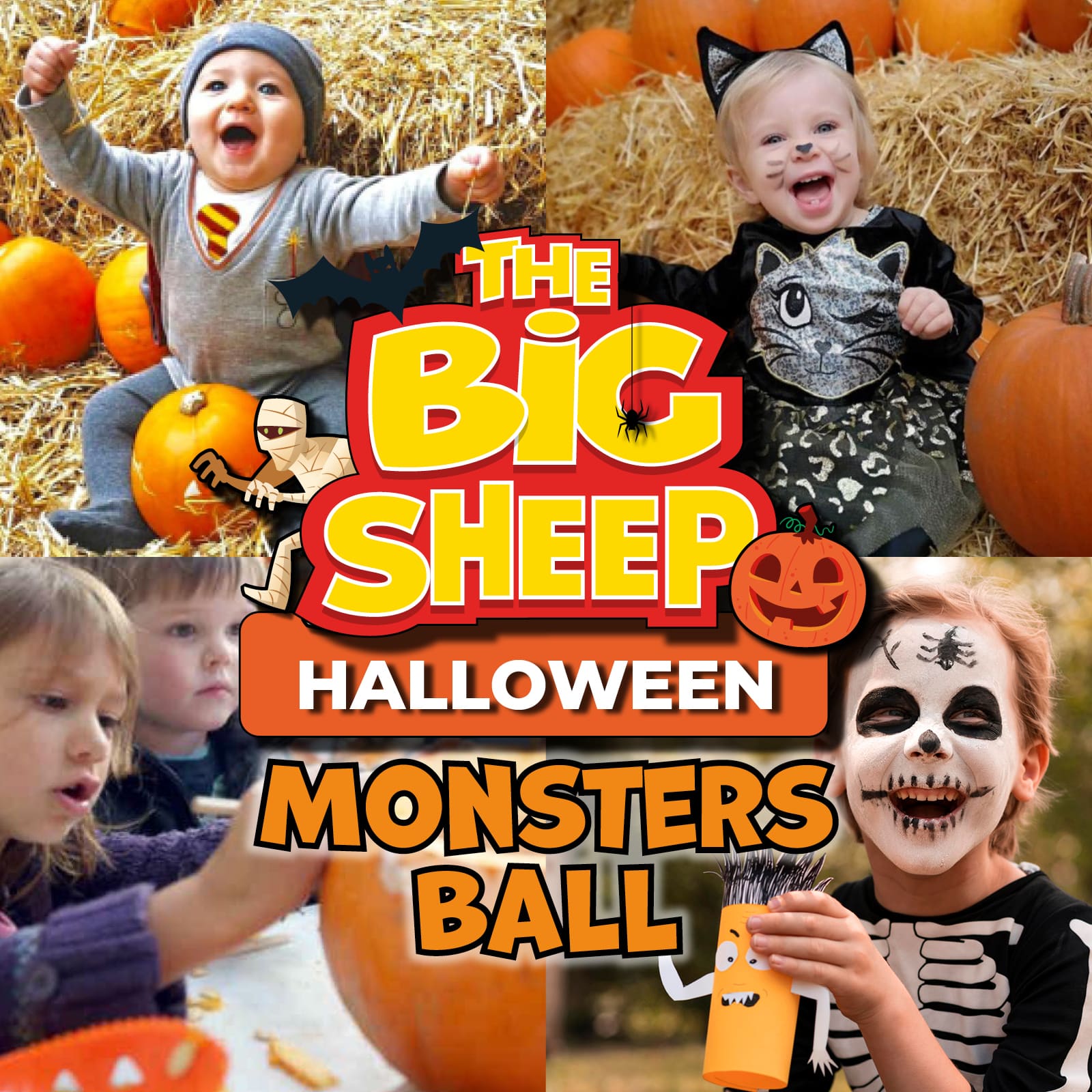 HALLOWEEN MONSTERS BALL

Monday 17th to Friday 21st October
Dig out your best Halloween costumes and bring your little monsters along to our Monsters Ball with Jiggy Wrigglers! Perfect for preschoolers and babies.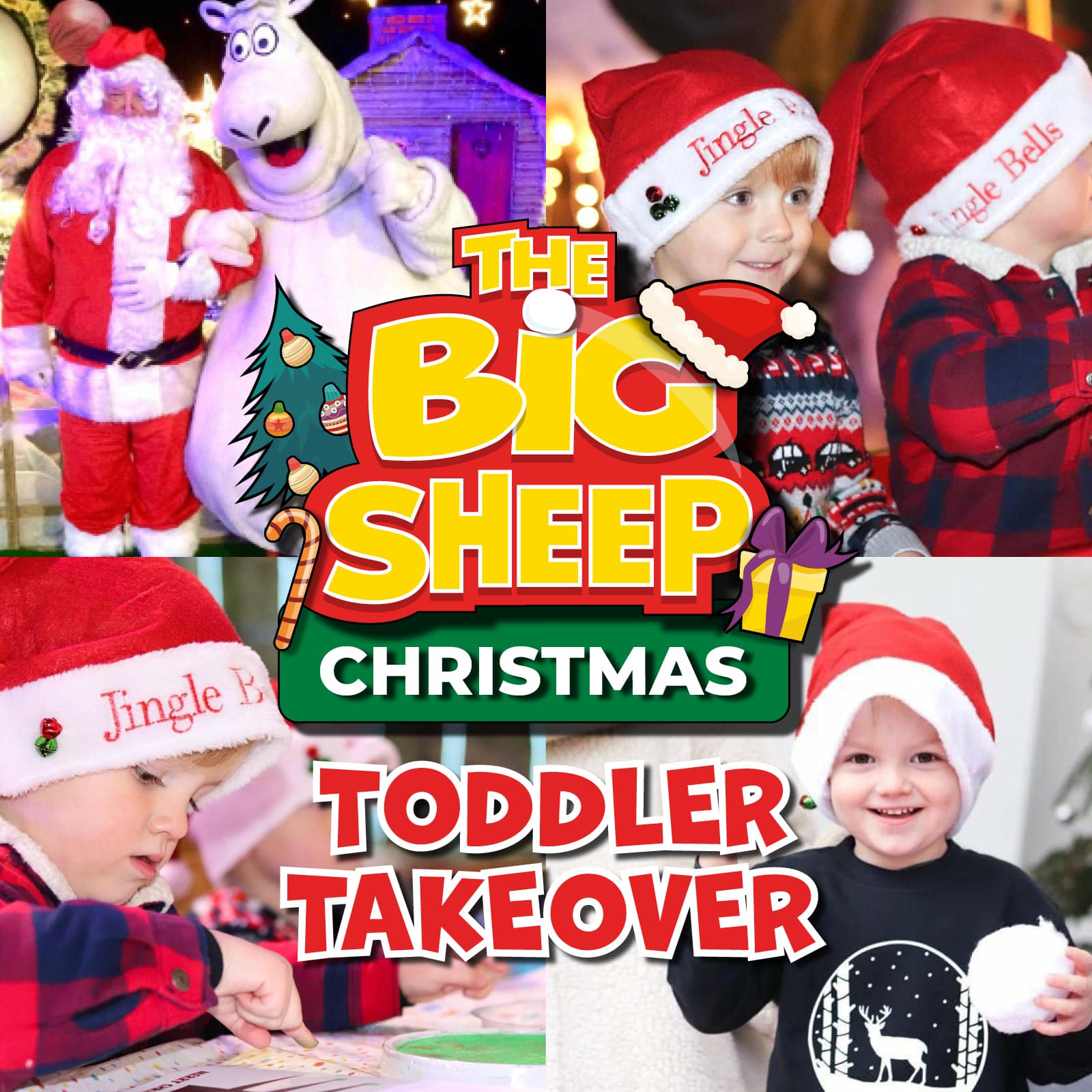 Toddler Takeover Christmas Special
Monday 5th – Friday 9th December
Time for some festive cheer, the chance to meet the REAL Santa and take home some Christmas keepsakes. The kids will love Jiggy Wrigglers interactive music show!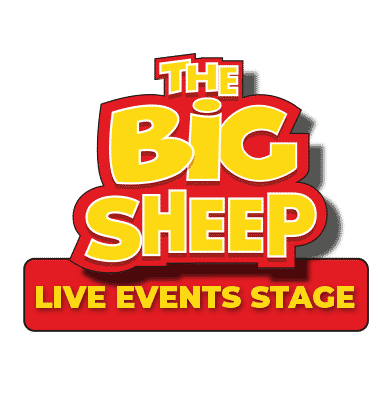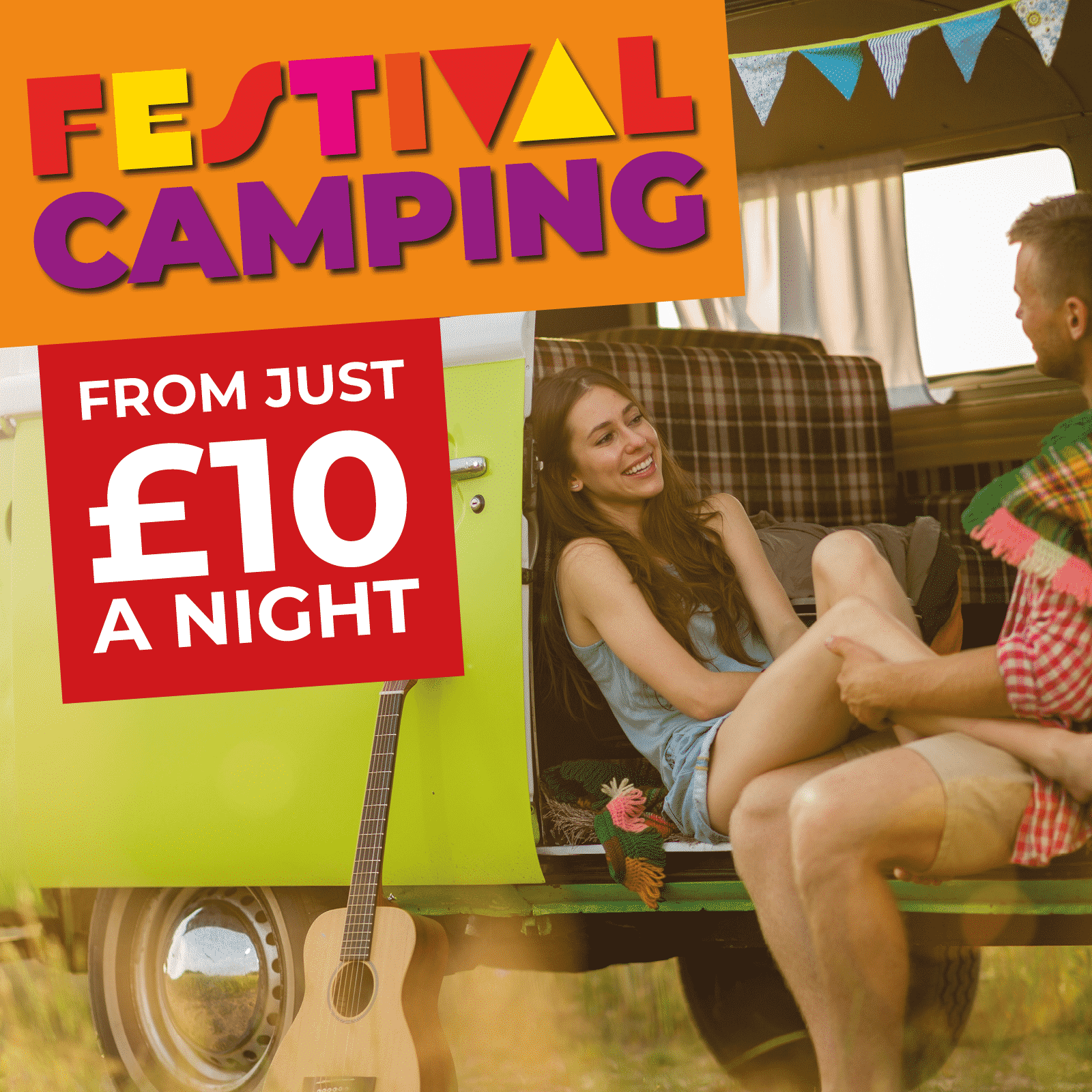 FESTIVAL CAMPING

from just £10 a night (per person)
The camping field will be available 1 hour before the music starts. Your must have left the field by 10am the following morning. Portaloos and Tap only.
PLEASE NOTE FESTIVAL CAMPING IS ONLY AVAILABLE WHEN YOU PURCHASE A TICKET FOR ONE OF OUR GIGS AND EVENTS LISTED ON THIS PAGE